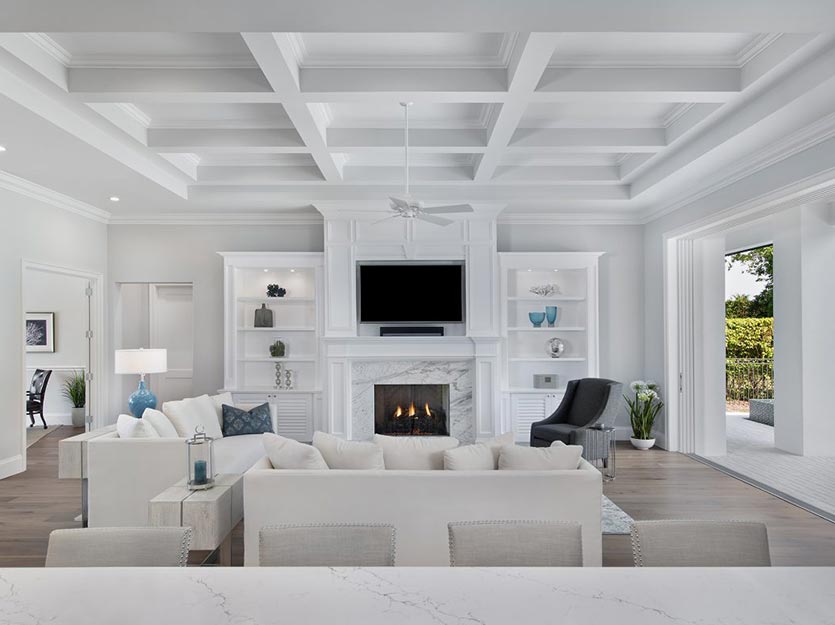 Rest & Renew
Today people are relaxing in their bedrooms as well as their family rooms. In both of these spaces, the view to the outside is important. Bringing the outside into these spaces through large windows and sliders make these rooms' places you can rest while also enjoying the beautiful scenery around.
The master bedroom is the most personal place in your whole home, and an area that should be a reflection of you. Everyone uses this space differently, some people like custom designed "built-in beds," with integrated wall features that make the bed feel like a part of the room. Also having a "sitting room" that is designed similar to a mini family room has become a popular design feature.
The family room is a place that needs to feel warm and comfortable. This can even be done in a modern style. The use of accent walls along with some nice art really give the space the feeling of livability while also not making the room boring.