Exciting Careers with LUBKE
Are you ready to Join a Team Committed to Building Quality Homes?
At LUBKE Construction, we're not just builders; we're creators of coastal paradise. If you're passionate about crafting exceptional custom luxury homes and want to be part of a team that's dedicated to excellence, innovation, and making dreams come true, you've come to the right place.
Why Choose LUBKE Construction?
Imagine working in an environment where tenacity, anticipation, and innovation are more than just words; they're the guiding principles of everything we do. At LUBKE, we thrive in a fast-paced world, where every day brings a fresh opportunity to create something extraordinary.
Our commitment to building quality homes is unwavering. We specialize in crafting homes that not only showcase stunning design but also stand as enduring testaments to modern innovation. We begin with a foundation of concrete masonry shells, ensuring not only structural integrity but also peace of mind for generations to come.
Our Values Define Us
Tenacious and Driven: Our team is driven by a relentless pursuit of excellence. We don't just meet challenges; we conquer them, consistently exceeding expectations.
Anticipate the Future: We're not content with the status quo. In an ever-evolving industry, we anticipate trends and stay ahead of the curve, ensuring your home is a beacon of modernity.
Innovative Execution: Luxury resides in the details. We're passionate about innovation, exploring new materials, techniques, and designs to create homes that are as functional as they are awe-inspiring.
Service and Collaboration: Our journey starts with you. We build strong client relationships, fostering an atmosphere of collaboration and trust. Your vision is our blueprint, and we are dedicated to bringing it to life.
Enjoy the Process: Building your dream home should be an exciting adventure. We infuse creativity and enthusiasm into every step, ensuring you not only get a stunning residence but also enjoy the journey.
Attention to Detail: From initial design to final build, we leave no stone unturned. Meticulous attention to detail is our hallmark, guaranteeing a home that is as beautiful as it is functional.
Join Our Team
If you're excited about creating exceptional custom luxury homes and share our values of tenacity, anticipation, innovation, and dedication to service, we invite you to consider joining the LUBKE Construction family.
Are you ready to embark on a rewarding journey with LUBKE Construction? Fill out our abbreviated application and submit your resume. Together, we'll build dreams, redefine luxury, and craft coastal paradises.
Discover the LUBKE Construction difference. Your future in quality home building awaits.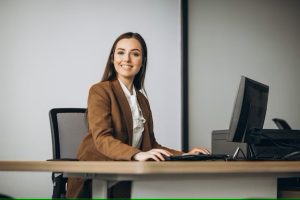 Lubke Construction LLC is hiring! We are seeking a team member with tenacity to get the job done. We are a custom luxury home builder and have been in business for 16+ years. We are looking for individuals with the ability to anticipate, adapt and problem-solve in the fast-paced and ever-changing environment of home building.  We are hiring a full-time, in-office, Accounting Manager.
The Accounting Manager duties will include:
Manage day-to-day accounting activities including maintenance of general ledger, preparation of financial statements, journal entry creation/approval, asset management, and account analysis.
Supervise all accounting and purchasing staff.
Manage all aspects of the Accounts Payable and Purchasing process which includes PO approval, invoice accuracy, matching, vendor maintenance and cash disbursements.
Manage all aspects of the Accounts Receivable process including customer invoicing, change orders, collections, and final reconciliations at project end.
Manage monthly closing of financial records and reconciliation of intercompany transactions.
Work in partnership with Director of Finance and Director of Operations on project accounting budgeting, and variance analysis.
Supervise insurance tracking for projects.
Oversee office operations and other general and administrative tasks as needed.
Assist Director of Finance with human resource activities including onboarding and payroll.
Skills and Experience preferred:
Bachelor's degree in accounting, finance or equivalent.
At least 5 years' experience in accounting or finance.
Construction industry and Buildertrend experience is a plus but not required.
Proficient with QuickBooks Online.
Proficient with Microsoft Office Suite software.
Strong attention to detail.
Strong verbal and written communication skills.
Strong interpersonal and customer service skills.
Strong organizational skills and attention to detail.
Strong time management skills with a proven ability to meet deadlines.
Ability to problem solve.
Ability to move to and from different jobs and/or tasks frequently to meet deadlines.
Ability to prioritize tasks and to escalate concerns when appropriate.
Ability to function well in a high-paced and at times stressful environment.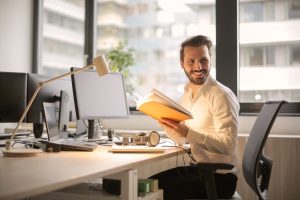 Lubke Construction is a luxury, design-build company that specializes in designing and building custom homes on the barrier islands. Our clients choose Lubke because we help them turn their vision into a reality. Lubke is currently looking for a Construction Operations Assistant. The right candidate will help to coordinate the day-to-day operations of the construction office and field team along with local municipal agencies.
Essential Duties and Responsibilities include the following:
Handle all paperwork and the flow of paperwork to and from the construction office, field team and municipalities.
Support the Construction Operations Department with administrative duties
Assist and prepare plan packages for permit submittal and revisions
Assist superintendents with inspection coordination and scheduling.
Maintain department files
Follow up on submitted permit applications
Upload documents and plans for electronic submittal
Keeping all plans updated and in stock
Make sure that all contractors paperwork is on file
Assist with estimating and purchase order requests as needed
Conduct all business in a professional and ethical manner to serve customers and increase the goodwill and profit of the company
Desire to learn
Regular and reliable attendance
Own transportation to perform duties related to job.
Fully on-site work
Additional Responsibilities
Maintain accurate records and reports for the Construction Operations Department
Pick up starts from the municipal offices
Keep all paper and files in order
Additional duties as assigned by the Director of Operations
Qualifications Education and/or Experience
High school diploma or general education degree (GED); or six months to one-year related experience and/or training; or equivalent combination of education and experience.
Ability to apply common sense understanding to carry out instructions furnished in written oral form
High proficiency with MS Office especially Outlook
Ability to sit for the majority of an 8-hour workday; use hands to finger, handle or feel; reach with hands and arms; talk and hear. Specific vision abilities required by this job include close vision and peripheral vision and peripheral vision.
Preferred Qualifications
A construction background is desired but not required
Knowledge and proficiency in residential blueprint reading beneficial
Strong communication skills
Attention to detail and multi-tasking ability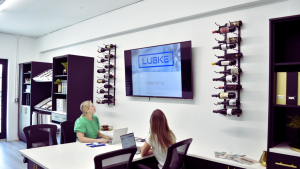 Lubke Construction is a luxury, design-build, company that specializes in designing and building custom homes on the barrier islands.
Our clients choose Lubke because we help them turn their vision into a reality. Lubke Designers collaborate with our clients to create a beautiful home that they'll love to live in and show off for years. From selecting tile, cabinets, and appliances to designing preliminary plans and cabinetry drawings, the Designer will be working with the client throughout the entire design and build process. The Designer will also be responsible for the initial client meetings, alongside the Senior Design Coordinator, and draw the conceptual plans. They will need to work timely, efficiently, and accurately. This person will need attention to detail and a willingness to follow through, along with product knowledge of home components and a keen eye for aesthetics.
Responsibilities
Professionally meet with clients at showrooms and jobsites.
Ability to effectively design homes that reflect client's vision.
Accurately upload selections and drawings into construction management software for client approval.
Draft design boards to illustrate selection cohesiveness.
AutoCAD drawings such as cabinetry layout, tile layout, feature walls, etc.
Conceptual design and architectural redlines.
Qualifications
Proficient in Microsoft Office suite and Adobe or Bluebeam.
Experience in managing multiple priorities, and administrative coordination.
Must have complete knowledge and training in AutoCAD, or a strong desire to learn.
Well-organized, detail-oriented, ability to multi-task with great follow-up skills
Interior Design degree or related fieldwork.
Strong written and verbal communication skills
Analytic mindset and ability to think outside the box.
This person must be able and willing to walk sites.
Confidence to convey thoughts and ideas professionally to a client.