This blog is a transcript of a conversation between Chad Lubke and local realtor Kathryn Zimring.
Chad Lubke (CL): I have Kathryn Zimring with me today, and we're going to talk about St. Pete real estate. Kathryn is a realtor in the St. Pete area, so Kathryn why don't you tell us a little bit about what got you into real estate and how long you've been doing it?
Kathryn Zimring (KZ): Well I've had my license for 11 years. I have it hung with Re/Max Metro in downtown St. Pete, and I got into real estate because my husband was kind of like you, he was a builder and did a lot of remodeling at the time. So, I just kind of got interested in helping him do design and floor plans, and I just kind of liked that feel. So, I just one day thought I'll just go get my license, and that's the story.
CL: Are you born and raised in St. Pete?
KZ: I am born and raised in St. Pete and my dad is 87 years old and he is born and raised in St. Pete.
CL: Are you a "cracker" officially?
KZ: Ha-ha I'm a "cracker." I am, I am, yes. We've seen the city of St. Pete Change, obviously. I remember our downtown, there's a lot of high rises now, I remember when they were boutique stores and little restaurants, and it was really dead. You didn't go downtown unless you were going to that particular store. So now, as you know, Chad, it is just vibrant.
CL: What do you think kind of drew people to start doing- I mean, that was my background. I worked for a high-rise developer, Opus, and I did two buildings down there. I had never, I mean, I hadn't come to Florida before I came for this company. And when I came down here, I came in 2005 and it was the attack of the cranes. So what do you think started that?
KZ: You know, early nineties, I think the Bayfront Tower was built. I was a lot younger, but I remember my parents saying, "Oh my gosh, they're building this high rise. Oh, they're never going to fill it." And you're right. Now, today, there's just cranes and there's still cranes going on, trying to find land to develop. I really think it's just the waterfront, the green space, and the parks that St. Pete has. That's what kind of makes our downtown really unusual compared to any other downtowns like Tampa or Clearwater. It's our green space, our parks, and our waterfront. Because those parks in front of all those high rises cannot be built. I think that makes it unique. And the arts! We have art festivals. We just had the St. Anthony's triathlon last weekend. It seems to be every weekend there's something going on. In the month of May, there's movies in the park at Straub Park. So every Thursday night, they're having movies, and it just gets people to come downtown, put out a blanket, and bring something to drink and they get to watch a movie. So it's kind of fun.
CL: People, when you tell them where you're from, like we travel a lot and people ask where I'm from and I'll explain: "I live in Redington Shores but it's really known as St. Pete, but really people know this area as Tampa or Tampa Bay. When I go to Tampa, I was over there Saturday at the hockey game for example, I just dread driving over the Howard Frankland. So this time I did it differently. What I did was, we decided to take our boat and keep it at Jackson's, the little marina there, and we slept at the Westin. So that was fun. But yeah, it's terrible to go to Tampa. It doesn't matter what time of day it is, but it's crazy.
KZ: ANd Tampa's not a "walking" downtown, It's more of a nine to five, and then once everyone leaves work it dissipates
CL: It's like the zombies are attacking and everyone went inside the Amalie Arena
KZ: In real estate, we're seeing a lot of Tampa realtors bringing over residents from Tampa wanting to move to St. Pete just for the downtown vibe.
CL: Cool. So, I don't know the answer to this. Maybe you do, so I'll ask you. Since they have been talking about the pier in St. Pete, I drove by on the boat and I saw some cranes out there. What's going on with the pier? Are they going to do something new? Do you have any insight on that?
KZ: I'm just going to give you my background of St. Pete. I remember as a little girl it was a Mediterranean building, the original pier, and you used to be able to drive around it. It wasn't the inverted pyramid. It was Mediterranean and I love that Mediterranean feel, because I think that's a lot of Perry Snell's influence in St. Pete. My dad tells funny stories that he used to break into the high school dances they had there. So when that was getting torn down and this upside-down triangle pyramid went up – oh my gosh, St. Pete said "oh my God, I can't believe we're doing this." So the trend that when one gets torn down and now we're building this new one is so funny. I see it all again. It's an airport, but it looks like it's moving forward. I just saw in the Tampa Bay Times that they were picking the artist for whoever's going to have some artwork and doing the approach. I've been to the pier by boat too recently, and there's a lot of pilings so it's moving forward, which is good. I'm sad that they tore down the old one and I think they did it a little sooner than they should have. But, I'm not the mayor.
CL: Right, right. So I'll ask you one other one. Since I moved here in '05, people have been talking about the Rays, and that the Rays are thinking about moving. And then somebody else will come and tell me that the Rays are moving. So, just your personal thoughts, do you think that the Rays will be better? Will there be more people at the games in Tampa or do you think it's going to be kind of the same?
KZ: No. I think it'll be the same deal. You've got to win games to get people in. Look at the Lightning. I've been to many lightning games before they were really hot, you know, winning and getting the Stanley Cup and it was easy to get tickets. You win, then people come.
CL: We went to the last regular-season game. I brought my daughters, it was their first hockey game, and I think they were celebrating 20 or 25 years.
KZ: Oh right. Yeah. I saw that in the paper.
CL: Maybe the Rays have 20 and the Lightning have 25, I don't know what it was. Something like that. This was their fifth year of selling out practically every game, which is pretty cool. So you see the energy.
KZ: They've had a winning season. They've done well.
CL: It's kind of funny to think about hockey in Florida, but where else do you get to go to games in the winter in flip-flops. Right?
KZ: It is pretty cool. And the Rays, they used to have concert series. Did you ever go? I think they stopped doing that. I don't know why, which is too bad. I think it was just another incentive to get people there.
CL: It's tough. I brought my girls to a Rays game, and they told me, "Dad, this is more boring than watching golf." I mean, they go to a hockey game one week and then a Rays' game the next, and it's all about the food at baseball games. Yeah, we had peanuts and all that stuff. But it'd be so much cooler if the games were outside, but it's probably too hot to do it outside.
KZ: Well, it'd be neat if they had a stadium with the retractable roof. That would be kind of cool. Takes money for sure.
CL: For sure. So tell us about what you're seeing in the market as far as real estate.
KZ: Well right now, we're seeing a lot of low inventory. We have a lot of buyers out there with low inventory. So, if you're putting your house on the market and it's a priced-right, move-in ready home, you're more than likely going to get multiple offers. The minute you put one of those homes on the market, it's a blast of showings. So low inventory, still aggressive. You know, I laugh when everyone asks, "What do you think the market's going to be next year or in five years?" And I tell everyone, "If I had a crystal ball, I would be the wealthiest realtor in town." Who knows, I think it just depends on rates. Our rates are creeping up a little bit, but I think they just kept it steady. I think it just came out in the news that they aren't increasing them. So, you know, it's just the low inventory.
CL: What are you seeing? What do buyers want?
KZ: They want that 4 bedroom, 2-1/2 bath, pool, 3-car garage for $100,000.
CL: Right. And it has to be fixed up and look good. I mean, obviously, we're in the development/construction world, and that's how you and I got together. There is a lot of stuff out there where the land is worth more than the house.
KZ: In some cases, that is true in St. Pete. Mainly on the waterfront, absolutely. Are you seeing more people wanting to tear down? We see that. I see that in areas of Old Northeast, Snell Isle, and Patrician Point. Are you seeing that too?
CL: Yeah. People say, "I want something new, but there's no land." And that's the problem with St. Pete. But what I say is, "look, 95% of the stuff on the coast is not compliant with what FEMA wants. To have that affordable flood insurance, it doesn't work. And that's key – the flood insurance. And that's always an unknown thing. Again, since I moved down here, it's been up, it's been down. What they're going to do with flood insurance is almost like trying to guess where the market's going to go. I mean, I don't think it's going to go away. It's probably going to get worse.
KZ: After our little scare last September with Hurricane Irma, we have buyers now that say, "No flood. I don't even want to deal with it." But I'm a St. Pete girl, I say, "Ehh, what's the big deal?" But I understand, you don't know what's going to go on with floods.
CL: Yeah, we just do new construction now. But years ago, when there was no new construction going on, we did a home in Pass-a-Grille. It was a 1924 build, and it had those hard pine floors. So this thing was maybe 2-1/2 feet higher than the sand. And those floors were fine from 1926! So I'm kind of the same way. A flood could have happened, could happen, but who knows.
KZ: You know, we have the myth of the Native American.
CL: Yeah. We're protected, right? Did you evacuate during the last storm?
KZ: No, I live in a high-rise. I was high and dry! And we have impact windows and doors, so I felt secure.
CL: Right. So we live out on Redington Shores, and they had a mandatory evacuation. So we left and we went to Georgia, along with half the state. It took forever. Luckily we brought our campers, so we didn't have to find a hotel room. So we went to Georgia, then we were told that the storm's looking like it's going to track here after. So then we went to South Carolina. And I remember being in a restaurant and the news is on, hyping it up, basically saying that St. Pete and Tampa Bay as you know it is gone. Tampa is going to be the new beach of something. So we're at this restaurant, and the waitress could tell we were travelers. And she asks, "where are you guys from?" And I said, "Ah, well Redington Shores, which is Tampa Bay." And she put her hand on me, really softly.
My heart kind of sank. And then what happened? All the water went out of the bay. And I saw a story of a manatee that was beached in the bay. Luckily they carried it out and saved its life. It's a lot of height, but it could happen. I mean, you look and see what happened in the Virgin Islands with all those devastating things. Obviously, they don't let us build that way anymore, and now have to elevate everything. But still…
For elevations now, the way it works is that it almost looks like a contour map. FEMA does all this mapping, and it's kind of an ever-changing thing. So it looks like a contour map where Tampa Bay and St. Pete is going to be a base flood elevation of maybe 8 or 9 feet. And then as you get out here to the beaches, some are 10, some are 11, some are 12. Parts of the sand are 14. So what that means is that's the minimum you have to build at. Now they've just changed the Florida building code to say that you have to be 1 foot above that. They call that "freeboard". So, certain things that were built maybe in the early 2000's, that were built to that exact height, are no longer compliant. Now it doesn't mean you have to rip your house down, but it does mean that your flood insurance might go from (just throwing a number out there) $500 a year to $2,000 a year. Who knows? But it could get raised.
So we recommend doing 2 feet above the FEMA line, and then we're covered for the foreseeable future. I mean, for the life-cycle of that home, for that homeowner, I think we're going to be okay. We accomplish this in 2 different ways. In St. Pete, we can do more with fill-dirt, because we're starting with a lower number. You know, everybody thinks Florida's flat, but believe it or not, there's some places in St. Pete with 40 feet of elevation. There are some hills, typically not by the coast, but some areas of St. Pete are a little bit higher than what we see here on the beach. So on lots there, we're able to bring in fill and keep it as that softer approach. Typically out here, we're limited. We have to do pilings, and do the first level as storage and garage. We can do some things with it, but we have strict rules.
KZ: That's the trend going on right now in St. Pete, because people want to live there and be close to downtown. So we're seeing builders, like yourself, coming from Tampa even, tearing down homes in Old Northeast, Snell Isle, and Patrician Point. And, you know, as a "born and raised girl," I sit there and think, "oh, some of these historic homes that are being torn down in Old Northeast." It's a little hard. You know, there's some homes that are definitely not cared for and need to be torn down, but some of them that you just think, "Oh, you could have restored that."
CL: That kind of surprises me. Because, in some areas, you're limited on certain design styles, but then you see Old Northeast where you'll see a modern house next to a 1918 house.
KZ: I think the neighbors and the neighborhood are getting a little bit more savvy about that and are being a little bit more outspoken to the city. Because there are some Frank Lloyd Wright looking or a little bit more modern to South Beach stye, that I hate to say don't belong there, but it's just not what Old Northeast was about.
CL: Yeah you see these big trees, these canopies, and brick streets, but then these sleek houses. And I like modern! But there's certain places where it works and certain places where it doesn't. Out on the beach you can do anything. It's like the Wild West. You can do Key West, Mediterranean, British West Indies, and contemporary, whatever you want. And then you'll have a 600 square foot ranch from 1954 next to a $3,000,000 new-build. But I mean in St. Pete, I love Old Northeast too. It's cool with all that stuff. The only thing I don't like is the allergies that I would have from all the pollen. It's beautiful, but I feel like I would have to take tons of Zyrtec to take all that on.z
KZ: Exactly. And another trend that's going on in St. Pete, you mentioned you were with Opus, which did 400 Beach in Park Shore, is the building of all the condos and apartments. A lot of apartment complexes are going up because so many young people and young professionals want to be in downtown St. Pete, or near downtown, and it's very expensive to live there. So they're renting just so they can be there. But even rentals are really crazy.
CL: Yeah. Well, I was just listening to a podcast and they were talking about millennials. Everybody says that millennials aren't buying, their renting. My interior designer is a millennial, technically I'm one too, but we don't do as much for millennials because of the price point. But it seems like my interior designer, she's almost 30, she's been renting and now they're looking to buy a home. So what this podcast guy was saying is that millennials are waiting longer to have kids, you know, they are waiting until after 30 to have kids. Then they're still wanting to buy.
KZ: You have to have that down payment. Unfortunately, in 2007 and 2008 the market kind of tanked, but now, 10 years later, our markets have really low inventories. So prices are escalated. And, not knowing what she can afford, but say she can afford $300,000, you're not going to get close to downtown unfortunately for that price point if you need a 3-bedroom, 2-bath home. So it's hard.
CL: Well one of my friends is a developer in Denver, and what they've come up with for millennials, these 20 to early 30-somethings, is they built these courtyard-type complexes where there's a lot of outside. So even in Denver, they're doing a heated pool to keep the ice off. The pool isn't functional in the winter, but they have all the outdoor fire features. It's kind of the same way because people are wanting to live outdoors. So, guys are doing really small apartments too. They're doing these "micros" that are about 600 square feet, but then they have a gym.
It's not just the apartment gym you used to think of, it's a proper gym with a spin room and a virtual spin instructor, for example. So you can go take a spin class and socialize and they have all this other social stuff. And these guys want millennials! And millennials don't want to go to the store or anything. At old apartments, they were getting all these packages, and they didn't know what to do with them because, if you think about it, you can't plug up the hallways with packages. So they have these Amazon pod areas that they have to pay for, but I want to do that here. I mean, you've got to find the land and you need some room, but what a cool concept.
KZ: A cool concept. Absolutely. Yeah, you need to go down and find some land or something.
CL: Yeah. If it's somewhere near here. Yeah.
KZ: You know, the apartment complexes that are going up here are very nice. They have, like you say, the long hallways, they have a concierge service in the aspect that, you know, you leave your trash out your door and then they'll come pick it up and save you from having to lug it down. And they have nice workout rooms, but I like that.
CL: I think it's kind of cool. They don't need a lot of space. Basically, these kids that live in downtown St. Pete, they're not eating at home. They're eating out with their friends. They're walking around, like what you were just describing. And they're working, and they're working later. So really they just want to exercise and want to be outside, and they're not really hanging out in their house. They're not having people over. They're not doing that in downtown St. Pete. They're all want to meet somewhere and do something. Like you were saying, there's a lot of things that are free that you could bring your own food to, have a picnic, do a movie at the park. There's so much to do.
KZ: So when am I moving down there?
CL: My thing is, on the beach people often ask me, I had some people in here on Monday for example, and they were trying to decide where they are wanting to live. And they were looking at like Venetian Isles. Here, I'll paint you a picture of what our clients look like. They're usually people in their late 50's/early 60's. They're young, not millennials, but they're young. They're active. They don't want to live in an old beach condo where there's nothing to do. They don't want to do that. And they don't want to go live in a downtown condo. They don't want that because a lot of them are from the suburbs. So they still want the single family home, they don't want to have the neighbor above you and below you.
And then, a lot of them play golf. And in downtown, you have the Vinoy, and then there's little stuff here and there. The next big one is probably the Bellaire Country Club. So, they like to have some of those things, and obviously, the water on the Gulf is different than the water on the bay. And then you have the beach, so it's kind of a give and take.
KZ: What's the square footage that they're looking for? Usually, those people are coming from big houses and they want to scale down. So that's why it'd be interesting to see.
CL: I would say 3,000 minimum. Most of them are under 4,400. 3,500 is a key number. Because they're leaving 5,000-plus, and a basement, and all that stuff. You know, in the market, we see people from Chicago, Indiana, Ohio, Michigan, upstate New York, Pennsylvania. We're not getting people from the west coast.
KZ: Are these people typically looking for second homes?
CL: For us, it's a combination. Some of them are going to be full-time, some of them have done ones where they say, "It's going to be a place for my family to come visit." And then with some of them I say, "Look, I know you want your family to come, but you don't want them to live with you forever." So you have to build with that in mind, and other things like that.
KZ: So what do they decide, do you know?
CL: So, it really depends. If they're from a Chicago-type area, they really want that nightlife. The beaches, after the sun goes down, are quiet. It shuts down. So, it's a combination. Then you have Tierra Verde in St. Pete Beach, where you can jump on the highway, get downtown quickly, and it's real easy. From here, it's probably 25 minutes or so. My style is just, I mean obviously, I live out here, I like the boating, and the beach stuff, but we can just jump in an Uber and go, then we don't have to worry about parking and all that stuff. I love going into downtown St. Pete, but parking can be a little bit of an issue. So it's a combination. We see both. What about you? What are you seeing? What are your clients?
KZ: Well, you know, I've seen a lot of Tampa people. As a matter of fact, I just sold a lot, a water lot, on Monday and the couple is coming from Tampa. They originally were coming from another state, but they are from the Tampa Bay area and they've lived in Tampa for a couple years and now they're coming to St. Pete, just for the lifestyle. The lifestyle of being able to walk along the waterfront and then boom, you hit downtown.
CL: Are they still going to work in Tampa or are they going to commute?
KZ: They're going to commute. They think it's worth it, which it is. And then we do see a lot of northerners like you mentioned Chicago, a lot of Connecticut and they're looking mainly for a second home, but their second homes are big. Or, they're looking for a condo. So it's something that they can shut the door 6 months of the year and they know it's being taken care of and then can go back up north. So yeah, we're having a mixture. And of course a lot of young families wanting to be close to downtown and the price point might be a little bit different than what they can get. So, we just kind of have to push them out a little bit more. But, you know, what's a little bit more? Maybe instead of a 5 minute drive, it's a 7 or 8 minute drive, so it's not that bad.
CL: Do you ever have people that are kind of doing the, we see this a lot… They're never searching to the north of here because there's really not a whole lot. It's the nature coast. But we see people that are never coming from Miami, but they've checked out Naples, Fort Meyers, and Sarasota. So, when you talk to somebody that was looking in Sarasota, what are the differences? What would you say to somebody?
KZ: Again, our downtown is so unique. At 5:00pm it comes alive. But downtown Sarasota, downtown Tampa, downtown Clearwater, they just kind of shut down. There are a few restaurants there, but downtown St. Pete just comes alive just because of the parks and the waterfront. There are so many activities going on. But you're right. People from up north are checking out the St. Pete area and then they're going to Sarasota, Fort Myers, and Bonita Springs I think is developing a lot. I've heard a lot of people say, "well we're going to check out Bonita Springs." I just think, "oh my goodness."
CL: And I think some of it, is because some of the people are seasonal there. For example, my cousin just bought a place and he was renting a place down more towards Sarasota, and he stayed in Marco before. And his thing was, "well, it's a little bit warmer in the winter months." And it is, it's a couple degrees warmer, but it's also 40 years older and you don't have the sports teams, you don't have a good airport. He ended up getting a condo in Tierra Verde. He wanted a place where he could keep his boat, and there's a lot of those condos there that have slips for their boats. He actually looked at a piece of property in North Redington Beach, and it just flew off the market. So, low inventories.
KZ: Tierra Verde is a great area because, like you say, you just hop on the interstate and you're downtown in 10 minutes.
CL: So, I'll ask you, what do you do for fun in this area?
KZ: I love boating. I like to exercise. I do a lot of walking. I live downtown, so I walk everywhere. I do a lot of exercise. They just opened the Raymond James Museum. Have you been down there yet? They just had their grand opening. Raymond James; they've put all his artwork there.
CL: He's sponsoring it?
KZ: He totally built it, renovated the building. It's on 1st and Central. And a new Pilate's company went underneath there. So again, I walk everywhere. I walk to Pilates, and boating. What do you like to do? Fish?
CL: No, I don't fish. I used to spearfish before kids, but the kids love boating. They can't get certified to dive yet, but boating – they love it. Kneeboarding, tubing, and all the crazy stuff on the boat. Occasionally I still scuba dive, and now I want to get them back into it. And they'll go scalloping with us. If you go up north a little bit you can do all that fun stuff. I want to get them into lobstering. It seems that everybody who grew up down here used to go to the Keys and go lobstering, and I've never done that. I really have this vision of them doing the snorkeling and grabbing some lobsters and all that crazy stuff. Yeah, that kind of stuff for sure. Paddleboarding. Anything water. Yeah. And then I said we like to snow ski.
KZ: We also like to snow ski. It's crazy, Floridians going snow skiing. We've been to several places, but we love Vail. It is big, but you can do one side of the mountain, and then it takes half a day to ski to the other side and do the back bowls. Yeah, we love Vail.
CL: I just went to Whistler in British Columbia. The same people own Vail, Whistler, and Park City. You can get this epic pass now where you can do all these things. And what you can do now, is if you go more than once a year, you can get unlimited skiing at all their resorts, for $800 or so. Whistler was really cool. Yeah, this was weird: we flew into Vancouver. Beautiful. And you have this awesome drive to Whistler, and it was great. But we had asked for an SUV, and we got this Jeep instead. And we had all this gear, but it was a four-door Jeep so it all fit.
So it was cool, and Jeeps are fun. We then drove and met my brother and his fiancé, they're from DC, and we had a little condo. But the funny thing about Whistler, which I couldn't wrap my head around, was the accents. I couldn't figure out what this weird accent was. Everybody was from Australia! So, I guess it's something where because it's part of the Royal Kingdom, it's the UK and these guys from Australia. It was like everybody had an Australian accent, which just felt weird. All right. So, when a client comes to you, give an idea of what helps you help them.
KZ: You know, I list properties, but I also work with buyers. So, if I was working with a buyer, the first thing I want to know is if they are qualified or if they have talked to a lender. And if they haven't, then I give them a few suggestions. I'm not going to take anyone to see this $500,000 property, when their only qualified for $300,000. So we get them pre-qualified to a lender, and then really just trying to get what their dream home is, what criteria they are looking for. And I try to look it up in the MLS, but usually what they want doesn't match up with the price point. So you have to learn to give and take. And I'm a pretty honest agent, I'm not pushy. So if someone walks in and I can walk out of that house and I'll go, "what do you think?"
And if they start saying, "well, you know" then I'll tell them, "no way." They're looking at the fluff, but I'm looking at the ceilings for leaks. I'm looking at cracks for structural integrity. Opening the closet to see the age of the A/C – that type of thing. Whereas they're looking at more of the fluff, like, "oh, it was a pretty kitchen." "Yes, but, did you see this?" So I really try to help them get a lender, then get their criteria, then get them showing properties. I just got a condo under contract yesterday, and then you go through the inspection period, and appraisal, and then knock on wood it gets to the closing table easily.
CL: What about when you're listing? What do you have to coach people on to get their house ready to sell?
KZ: Declutter, declutter, declutter! Listen, you know, I've sold my home. Have you sold your home? I'm sure at one point with all sorts of rights. So you have all your family pictures, and I am also guilty. The first thing I do, if there are pictures all over the wall is, "oh my God, I went to high school with that person." I'm looking at the pictures when you really just want to look at the home. So, depersonalizing, decluttering. I will pay for a stager to come in to help them, to give suggestions, and if she needs to do any extra staging we discuss that. Then we get marketing going, we do a lot of marketing, and get it ready. So, when the buyer walks in, you try to get that wow factor.
CL: What's the best way for people to get a hold of you?
KZ: Probably by my contact number, which is (727) 430-5010. I'm at Re/Max Metro in downtown St. Pete, located in the Morgan Stanley building on the corner of 2nd St. and 2nd Ave.
CL: You are known as "The Z." And they can reach you at thezrealtor@gmail.com. Awesome. Thanks for talking to me!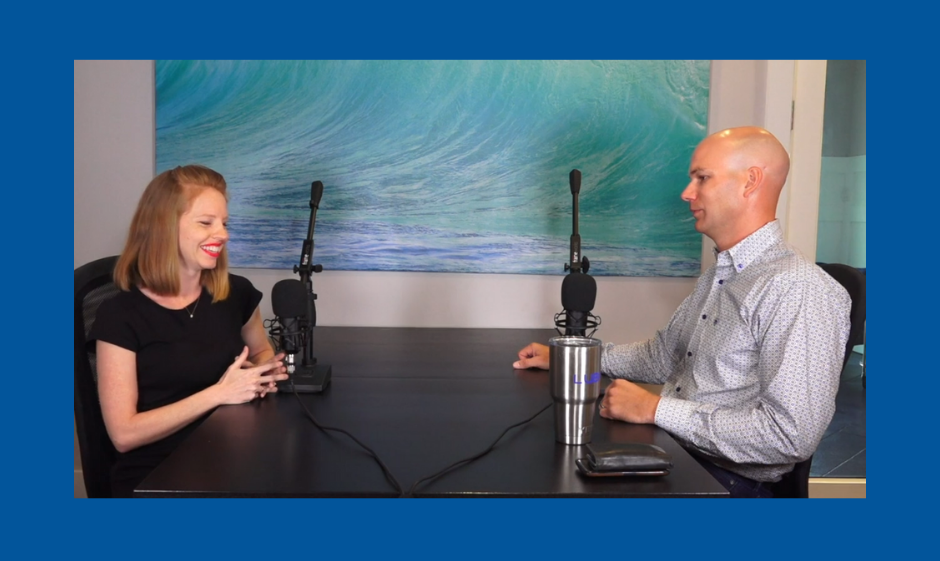 This blog post is a transcript of a conversation between Chad Lubke and Interior Designer Sarah Puglia.
Chad Lubke (CL): Sarah is an interior designer here at Lubke Construction. Sarah, why don't you tell us a little bit about yourself, where you're from and we'll go from there?
Sarah Puglia (SP): Absolutely. Well thanks for having me on Chad. Again, my name is Sarah and I'm a designer here at Lubke Construction. So, part of my background is I'm actually originally from Vermont, but I've been down here for over 20 years now. Love it. I went to Florida State, I graduated with my Bachelor of Arts degree in interior design and that's what I've been doing ever since. What started me on interior design, was I just love construction and new building.   My mom actually started a home renovation, and seeing that whole process go through to fruition, that's kind of what got me started on my love and passion for design.
CL: I know you're a traveler too, you've been to all these places in the world; did that play a role in some of the things that you think about when you're doing this?
SP: Oh absolutely. All the time. You know, you live life experiencing things and that's what kind of dictates your morals, your thoughts, and points you in your career path on how you want things to develop, for you personally. So yeah, travel is huge for me. I'm always gone weekends. But really, spending time with family, that's where my heart lies along with my passion for what I do here at Lubke.
CL: Awesome, so tell us a little bit about where you see the current state of design here in the Tampa Bay area.
SP: First, here's just a little bit of a background: around 10 years ago, we were heavy in the Mediterranean. Everybody was really wanting that more opulent, very color popping, Baroque kind of style. But now, everything is trending towards more simplistic, clean lines. Whether that's contemporary, which is the very far side of the spectrum, or kind of in between which is British West Indies style, which still has some elements of the traditional Mediterranean, but it's really calmed down and soothing. Those architectural features, such as arches or corbels, are what's pronounced on that. So kind of a blend of the two. But really, people are understanding what they want in their own specific designs.
CL: It seems like out here on the beach and the coast, people will go on vacation and then they'll come to you and say, "Oh, when I was in a certain hotel or resort, I saw this cool shower." I feel like from some of the stuff we're building ends up being more resort-like than like a traditional home.
SP: Absolutely, a resort-type memory at home.   Essentially, what they've experienced from those atmospheres, are what they want to bring in.   Again, it's more of that open, clean line, glass shower doors so you see everything, and just subtle pops of either texture or color, nothing that's overly done, but again, simplistic and elegant.
CL: Ok great lets go to the outside now, what do you see in pool areas? What are people wanting? What do you like? What are you seeing out there?
SP: Outdoor living, which is a huge upcoming trend across the nation. Being able to have plenty of space to entertain and having an outdoor kitchen. Also, having a pool with a streamlined look. Where it's not necessarily just your hot tub, and then three steps down is the next part of the pool, they want flow. But really, outdoor living spaces with entertainment areas, that's what's huge right now.
CL: Cool, I'm going to float an idea by you. I haven't told you about this one yet. I'm building our next house, and I like really linear pools, which goes with the contemporary lines and everything. But my wife, she thinks of things from a more practical standpoint. So, in this house we're building, you come in the front, it flows to the outside, and then you go out to the boat. I want this huge pool, but she doesn't want to have to walk around this pool to get to the boat. We're trying to figure out this design. So, I was thinking about doing a bridge. But not an arch bridge. I'm thinking about just doing some steps and a bridge, which would kind of be dual purpose. The kids could jump off the bridge and it would look cool. What are your thoughts? Is that crazy? What do you think?
SP: I actually kind of like it. It just depends on where the bridge is.
CL: I'm going to do it down the middle, so it would be a feature piece of the pool. Do you know what I mean?
SP: Yeah. Okay.
CL: That's just a wild thing I came up with. I ran it by Julie, she seems to be cool with it. It'll be our first pool with a bridge.
SP: I like the concept, for sure.
CL: Let's go to the inside now. As you were mentioning, we do contemporary, some ultra-modern (not a ton of it, but some of it), we're actually marketing some more of that now, even though we still get a lot of demand for Mediterranean and Key West.   So, looking at design magazines and looking at what's going on, can you fit these sleek lines into all of those styles on the inside regardless of the outside?
SP: Oh, absolutely. It's actually more the other way around. For example, you can't necessarily fit gargoyles in contemporary homes. The cleaner the lines, the easier it is to place in different styles of homes.
CL: It also seems like a thing that a lot of people are wanting is taller ceilings. It used to be a 10 foot ceiling was good, but now we're doing homes with 10 and 12 foot sliders. It's just astonishing, all these sizes and things. What are your thoughts on all that?
SP: Honestly, that goes back to the whole hotel scenario. People are going into these commercial buildings, constantly, for work or pleasure, and they see it and they want it. So there's that, and also, when you walk into a space that has 12 foot ceilings, it is just so eye catching, glamorous, and elegant. It's an architectural feature that just adds so much design.
CL: Tell us about some of the different details, such as linear lines in the ceilings, trays, inlays. Tell us about some of that stuff, some of your favorites. Different things that you're seeing out there.
SP: A couple of examples are coffered ceilings and beams. Beams are huge. Whether it's naturally exposed, or building with drywall and putting a cap of wood around. A faux-beam type of thing. It's just those little things. Having 10 or 12 foot ceilings allows for you to drop those architectural pieces in, without feeling claustrophobic. With 8 foot ceilings, it's nearly impossible.
CL: I've also noticed that we've been doing a lot more lighting in ceilings where you don't see bulbs, it's more indirect. What do you think? Why do people like that?
SP: All of the tape lighting and stuff that you see now, it's just indirect lighting. That's exactly why. There's not hot spots on the walls. You just have the lighting go up and into your coffers, then it goes up, hits the wall, and then comes down. So no one's getting these blind spots, and you're not seeing spots, that's a huge benefit.
CL: Let's talk about rooms. 95% of our stuff is either on the water, on the beach, or a golf course. So typically, the rear of our homes are where the views are going to be. So how are people laying out the rear of their homes? Obviously every room can't have a view, unless you have that perfect point lot somewhere by itself. What are you seeing, layout wise, on the rear of the homes?
SP: Definitely entertainment areas, so your kitchen, living room, will be towards the rear of the house, or wherever the view might be. The second option would then also be the master suite. Now whether you want it to be the bedroom off of the balcony or the bathroom, that's kind of up to interpretation per client. But those are really the two primary focuses. After that, it really depends on the layout or the actual structure of the house and what we can accommodate with.
CL: Is it fair to say that, even in really big houses, say over 6000-7,000 square feet, people aren't doing formal living and formal dining? Is that going away?
SP: That's correct. Again, everybody's leaning towards this more casual style. It's not as formal. Everybody has a large living room, and then the kitchen kind of overtakes both, what used to the formal dining room and the kitchen is just one huge open space.   So, people are tending to go more towards large or multiple islands, instead of that secondary room.
CL: I'm going to put you on the spot. So, where are you supposed to eat Thanksgiving dinner without a formal dining room?
SP: Excellent question, it depends on how many people, but again, most of the spaces that are being created are so open. You can throw in a table at any point in time.
CL: So, your designs are leaving room for a big table too, that might not be used as much, but it's more of a feature piece than a dust collector.
SP: Exactly, instead of compartmentalizing the space, this design opens it up, and then allows for interpretation.
CL: Let's switch gears and go to kitchens. I know high bars used to be popular, but I'm not seeing high bars much anymore. When I talk to clients and get to know them before they meet with you, everybody says they hang out in the kitchen. So, how are kitchens being laid out now? Where are people hanging out? How's that working out?
SP: Again, we're seeing larger islands, bigger kitchens for sure. People are wanting to, not necessarily entertain, but cook together and be together in one spot.
CL: Let me cut you off for a second. You say larger islands, what does that mean? 14 feet? 16 feet? 20 feet?
SP: As large as possible. Right now, for example, Cambria and most other quartz slabs that come in jumbo slabs, are coming up to 10 and 12 feet long.
CL: So, it's not like the old islands that were 6 feet by 3 feet. Those were more like an ironing board, whereas this is an actual huge slab of material.
SP: Exactly. Then that allows 12 or so people to congregate around. People also used to think about the "working triangle": where it's the range, the fridge, and the sink. That doesn't really exist anymore. It's now just about making sure that there's enough space for people to walk side by side, so 48 inches from countertop to countertop. That's really more of the rubric now instead of the "working triangle".
For a while, we went away from the family dinners a little bit, and now it's starting to come back. So, people are wanting to prep together, cook together, that kind of thing. One really exciting feature in kitchens now that you can get are these huge trough sinks, which are about 6 feet long, and they have cutting boards and strainers attached to them, with 2 faucets. That's just another cool item to have in a kitchen, where you're really wanting to have that family atmosphere. To bring everybody together.
CL: In January, we were at KBIS, the national kitchen and bath show. We saw that sink, and it just made so much sense to me. It's also something that you just don't see very often, which I think is something that a lot of people want, something that nobody else has. Something that's going to make people remember their house. And you're not going to always want to bring people through your master bedroom, but they're going to see your kitchen. So that makes sense.
SP: Exactly. Of course, there's also the farmhouse sinks, the 36 inch single basin sink, which is also trending now. We tend to get into these design features that people see over and over again, so people are wanting something new and fresh. I just think that trough sink is just so cool and functional.
CL: In the design magazines that I've looked at, it seems that white cabinets are still pretty popular?
SP: It is. It's coming and going. Grey cabinets are kind of coming around too, but generally instead of it being based on just a color, it's truly the design of what your house is being architecturally modified to. Whether it's that contemporary style or British West Indies, that's what's really tailoring all of the colors. Which is the way that it should be. Everybody was going towards those white, bright, light color tones. But now, we're starting to see turquoise islands, for example. That more custom look. No matter what, you're always going to have your neutrals as your go-to's.
CL: Here's another one that seems like it's picked up steam, we've done two now, and we're about to do a third: built-in wine cellars. When I think of a wine cellar, I think of a basement with cobwebs, stone arches, dark, and hidden away. Share with us about the couple that we've done, what they look like and where they are located in the houses. Tell us a little bit about that.
SP: They're feature pieces. Our homeowners are proud of them. They're statements. One is right when you walk in the front door. It's to the left, it's well lit. It's next to this gorgeous 3 story staircase. It's a wine room, a walk-in, proper room. There's a specific cooling unit in there that they have. I don't remember the quantity that it holds, but it's a feature piece. We have another one that we've done that only holds about 120 bottles of wine, but it's encased by 3 walls of glass and there's a glass tile on the solid wall. But, it's there just for show and entertainment.
CL: They're not hidden. They're something that people are going to see.
SP: They're in plain sight. The second one is coming up a staircase, so you can't miss it.
CL: Wow, 120 bottles, I mean, that's a good start. That will stock a pretty good sized party, I would think. So, let's go to master bedrooms. Personally, we have family come all the time, and sometimes they get annoying, so, I think of the bedroom as the place to be a hermit and hide from people, and I know you like to call it a sitting area. Master bedrooms used to be a little bit bigger than the other bedrooms, how much bigger are they now? What are you seeing in master bedrooms?
SP: They're now suites. It's a place where obviously your king or California king-sized bed goes, and a couple of dressers. They also have his and her walk-in closets, which are not just enough to turn around – it's a room.
CL: You could practically cook a meal inside the closets. They have islands, chandeliers, etc.
SP: They have all custom cabinets, from floor to ceiling. Then the master bathrooms are just the crown jewel in those spaces. Depending on the client, the actual physical rooms, and then some of them are just there for the simple purpose of showering and bathing. But really, the suite aspect is just having essentially everything in one space. Some of our clients even have put refrigerators and little cooking areas in there. So it's really a whole separate suite, almost like a hotel room.
CL: Almost always, without fail, when I go out and show new clients some of the homes that we've built, and they're describing their dream master bathroom, they always say, "We need to leave space for the tub." I always then ask them if they use their master tub. 98% of the time they say, no, but we need it for resale." I know in our homes, a lot of them are being designed without a master tub. So, how many people put a tub in just for resale, and how many people have thought it through? How many say, "Well, I need this Jacuzzi tub with massaging jets and heated water?" So, do you have the same feeling as I do that less and less are wanting this big waste-of-space tub?
SP: Right now, the point of the tub is a design feature, along with the resale value. Unless you want one of those therapeutic jetted tubs, they're never going to be used. It's more of a design feature, where people see pictures, and then they want the slipper foot tub, the claw foot tub, and then that's what they have their heart set on, whether they're going to use it or not.
CL: Right, we did a home in North Redington Beach, and it has 3 master suites, a couple of guest bedrooms, and no tubs. These are people that have built homes in the past, and their thoughts were, "At this amount of money, the whole thing's probably $3,000,000 with land, if somebody's going to buy this house, and they can afford this house, then if they want to add a tub, they can add a tub." So, what she did was, she made the bathrooms big enough where you could put a tub in it. Just personally, I'm not a tub guy, and I don't see it as a thing that people need. For us, having kids, we always throw one into a guest bath. But, that trough kitchen sink that you were talking about, it's 6 feet wide. I mean, a tub's only 5, so you could just put your kid in that thing.
SP: That's right, and most of our clientele don't have young kids. It's like I told my husband the other day, he wanted me to buy a minivan because we're expanding our family, and I just asked him, "Why? We would only need a minivan until they're old enough to get in and out of the car easily on their own. I'll take my SUV. Thank you." Same thing with a tub, it's a short-lived thing, unless you, as a person, love taking baths.
CL: If you had $1,500,000 to spend on building a house for you and your family, what style would it be? Tell us about the outside. Give us a little dissertation on what that would look like.
SP: It's always harder for yourself. Honestly, I do love the British West Indies. I think that is perfect. So, the outside would have a high contrast in colors. I would have dark window trimming, with a white house. I might have a little bit of a grayer tone, but more or less white. I would have a dark front door. The exterior corbels would be simpler, but really tall. Then the roof, again, would be dark, to go along with the other trimming. Definitely a metal roof. After doing a bunch of research, that's the best way to go, spend the money. As far as decorative, other than the corbels, just very simple. It would have exterior stucco, and the garage doors would be dark, but then would also have a little bit of texture, whether that's a wood grain or painted. Other than that, there would be landscaping and a linear pool.  It can be a lap pool or just a normal pool. You don't need a bunch of curves in a pool. For the deck, though, I would actually do a porcelain paver. They have come out with really large format porcelain pavers that require no maintenance compared to a natural stone, and they stay cool. The decking material would be where I would spend my money.
CL: So, let's say it's one out here on the beach. It's on a lot where the bottom level needs to have some parking and storage space. Now on the next level, would you do everything you can? Or would you need 2 levels? What do you visualize? What's your feeling?
SP: Having an 18-month-old, I really want one level. Any type of new build I would do would be one level, if the lot can allow. My primary focus on the main level, would be making sure that I have enough room to entertain family, and that I can cook and be with everybody all at once. So, the rooms might be a little bit smaller as far as bedrooms are concerned, only because no one's in there, when it's just me and my family.
CL: When they come to visit, you don't want them to get super comfortable. I always say, that I don't want it to be so big that they're going to unpack. I don't want people unpacking. No drawers. Don't unpack. Live out of your suitcase. Make it a little bit tough. Don't make it too nice.
SP: So, really having that all open, but then practically compartmentalized. Laundry room out of the way, plenty of storage as far as closets are concerned. That's one thing down here in Florida, all the old houses have no closet space.  Also, a lot people are moving from somewhere up north, where they have 3,000 square foot basements. Then they come here, and they don't know what to do. They say, "What is this?" They end up selling it.
CL: So, tell us what helps you? What makes the process easier, smoother, and better for a client? What are things that they should be doing and thinking about and planning for, that would make the whole process easier?
SP: Well, having an idea of your style, and most of the clients I work with are already there. They already know what they like and don't like. You know, there's a lot of stuff that goes into a home, not just your appliances, cabinetry, that kind of thing. Really, Pinterest is a great tool. But people do need to know that everything on Pinterest is not exactly economical. So, going in, knowing that, and taking it with a grain of salt. Knowing, "Okay, well I like this layout but I don't like this color." Things like that.
CL: For example, they say "I like this crazy herringbone wood floor that has 2 foot pieces, and it's only $6 a square foot." Then you show it to our estimator, who prices it and says, "That's going to take six weeks to install because there are 50,000 cuts, Is that the kind of stuff you're talking about?
SP: Exactly, and they can have that floor, we can do it.
CL: Or, maybe you'll suggest, "We can achieve the same look if we run a board down the center, and met it at 45 degrees, or do it at an angle, or something else instead." We can do some value engineering to achieve the look they want, without breaking the bank. So, having a Pinterest that's organized, where they can organize their thoughts, their ideas, and their inspirations, that's what's going to make it better for you?
SP: Also, most people already know what kind of appliances they want. They know if they want gas or electric. Or if they want a 48 inch range or a standard 30 or 36. That kind of stuff is nice and easy. But, at least for me, the communication between translating your style to me can be tricky. Because they can say British West Indies, but really mean Dutch West Indies, just because there's no context. Probably a closer one would be Key West and British West Indies. So, having those images, having those conversations, are key to making it a smooth design process.
CL: Awesome. Well, thanks for your time today. I learned some stuff. I learned that I get to do my cool bridge. Again, thanks for your time.