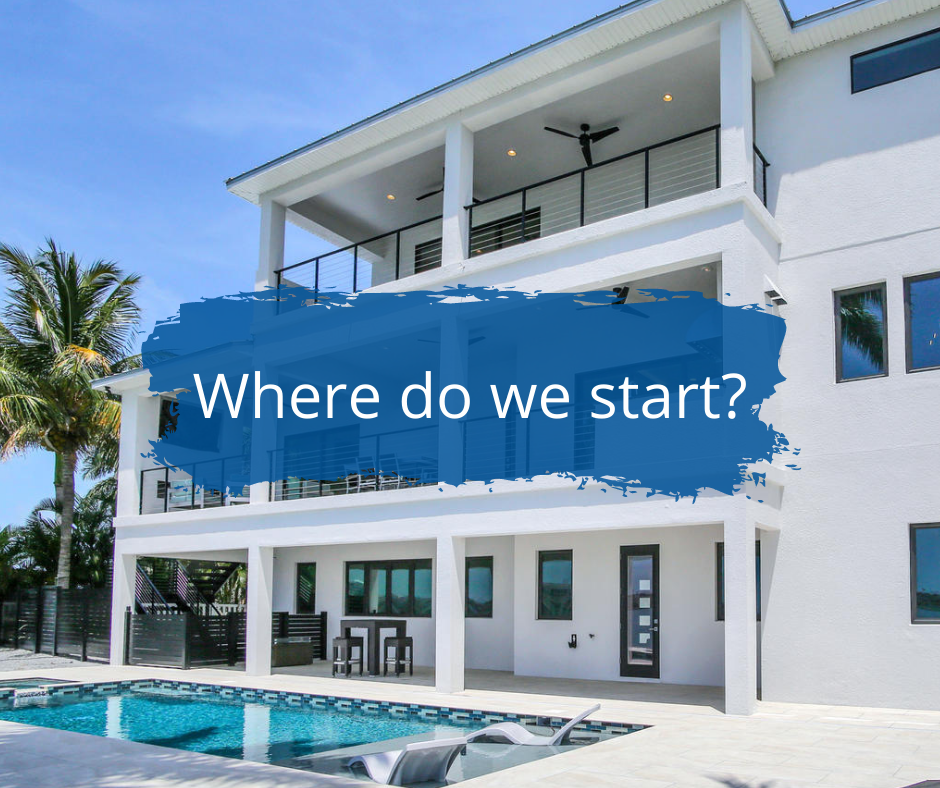 Thinking of Building Your Custom Waterfront Dream Home? Here Are 5 Things To Know When Getting Started
Deciding between purchasing a pre-built home or building from scratch can be challenging. While buying a pre-existing home has its advantages, having a home designed and built to your exact specifications is the most desirable choice when searching for your dream home. The custom options available allow you to create a property that fits your exact preferences, style, and budget. And although this may sound like a complicated process, working with the right construction and design team can make it feel effortless.
If you're considering the idea of building a custom waterfront dream home, Lubke Construction outlines five things to know when getting started.
Know where you want to live
Before drafting blueprints and exploring design plans, the most important thing to do is find where you want to live. Location is such a critical factor in a number of decisions you'll ultimately need to make during the home-building process. Search for spaces of land that can accommodate all your must-haves, including desired square footage, an in-ground pool, a spacious patio area, and more.
Additionally, you will want to find land in a neighborhood that is close to your favorite businesses and that fits your needs. Location will affect the cost of your project, so you will want to know how much you will be spending on your land before diving into designing your home.
Work with your builder from day one
It is best to work with your builder from day one. Rather than hiring an architect first and a construction company second, hiring a team that can coordinate all elements ensures a seamless and stress-free project.
As an all-encompassing construction company, Lubke Construction provides you with all the experts you need to design and build a stunning home. This includes everyone from your interior designer, to your design professional, to your construction manager. Having all experts working with one another from the start is a smart way to eliminate the risk of preventable miscommunications and delays.
Set your budget and consider your loan options
After selecting your land/neighborhood and choosing a construction company, get a concrete idea of your budget. Even though you likely have a general budget in mind, this is the time to establish your set budget range. Having this figure allows you to make informed decisions about your home's layout, design elements, and features.
Another critical part of building a new home is finding the best loan option. Instead of taking out a standard mortgage, consider applying for a construction-to-permanent loan. This type of loan pays your builder as they complete work. Once your home is finished, the costs are rolled into a standard mortgage loan. It is important to note that this kind of mortgage is more challenging to get approved for. Requirements for your credit score, income, and the like are meticulously evaluated, so be sure to speak with multiple lenders to see if you qualify.
Browse available home styles and floor plans
Now, the fun part: choosing a floor plan for your home. This is the stage during which you can customize everything from your flooring, to your bathroom fixtures, to your countertops. During this time, you can also request design guidance for expert advice.
Consider all timelines involved
Timelines for building a home can vary significantly. The time it takes to complete your home will depend on numerous variables, which can change the estimated date of completion. When planning to sell your current home, stay in close contact with your project managers to know when it is best to put up your listing
For those who desire the ultimate waterfront dream home, building a new property is easily the best choice. Being able to live in a home that you've designed from the ground up is a rewarding and outstanding experience.
Lubke Construction specializes in building fully custom luxury homes along the Gulf Beaches waterfront. Ready to begin designing your dream home? Contact our team today.
Guest blog provided by:  Megan Cooper (www.reallifehome.net)