What a recessed floor truss system looks like at a shower and the benefits.
The integral monolithic elevated slab/beam pour on our elevated concrete decks is one of the things that sets us apart from the rest, see what this looks like at the "rough in / pre-slider installation" phase.
Chad talks with Structural Superintendent Jorge Nunez about laying out complex ceilings and making sure everything works together
Not enough room for a pool on the lot... add a span beam and put the pool as close as you want.
In this one minute video Chad explains why we pour elevated reinforced concrete balconies on our coastal properties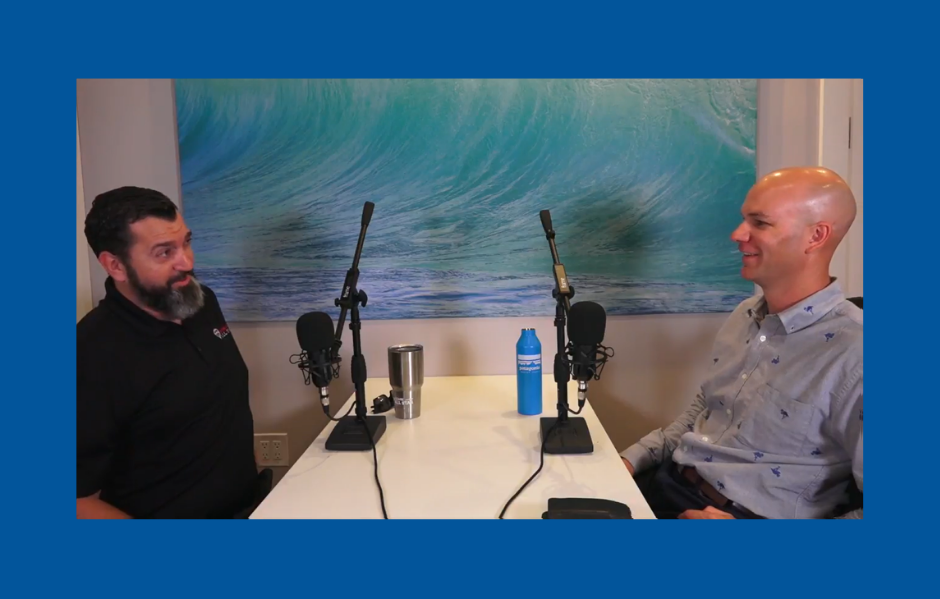 This blog is a transcript from a conversation between Chad Lubke and realtor Nick Fraser:
Chad Lubke (CL): I have Nick Fraser from RE/MAX All Star with me today. They're located just a few blocks away up Gulf Boulevard. I appreciate you coming in this morning, and I look forward to gleaning some insight from you. So, tell us what RE/MAX All Star does.
Nick Fraser (NF): We're a residential and commercial real estate company, and we've been around since 2004. We opened on Gulf Boulevard in Madeira Beach, and we've got around 25 agents – all top-producing agents. So, we're trying to be more quality than quantity.
CL: What made you choose Madeira Beach?
NF: Actually, it was the only space available.
CL: Alright. I kind of have the same story. It's hard to find spots on the beach.
NF: Yeah. I mean, I've been vacationing here since I was 3 or 4 years old, so this has always been a second home for me. Then I moved over here in 2002. It may come as a shock that I'm not born and raised here (whenever I talk to Siri, I have to put on an American accent – she can't understand me). So, I got into real estate and then we bought a RE/MAX franchise. When I say we, I mean my dad, Keith, and I. So, we bought the franchise 2004, and back then there just weren't really any options on the beach. We wanted to be on Gulf Boulevard, we love the beach life, we love the beach real estate area, and it really kind of gels with our culture and our style. We didn't want a big office building in a high rise or something like that, you know? We wanted to be accessible to the general public as they drive by and as they walk by. Basically, the only location that was available was in Madeira Beach. It's worked out perfectly because it's equidistant between Clearwater Beach and St. Pete Beach, and it's just 20 minutes across to downtown St. Pete. It's a great location. Love it.
CL: Where do you live?
NF: I live just off Gulf Boulevard in Seminole. I'm literally a half-mile walk to the beach. It's ideal for me, because I enjoy boating, and its one mile door to door for the boat ramp. So, it's perfect. It's nice and quiet, and good for the kids as well.
CL: So, you said 2004. It was kind of crazy then, but that was just prior to the total craziness. Then the market crashed, and now it's back up to kind of crazy.
NF: Yeah. It's funny. I remember that it was around November or December of 2005. We bought the franchise in 2004, were doing the build-out, and then we opened the doors in January of 2005. It was crazy. We had so many realtors wanting to join us. We were doing so much business, then I actually remember, in October of 2005, pumping gas at the gas station that used to be next door to here, and thinking, "What just happened?" It was almost like someone had flipped a switch, and that was it. It got so quiet. It went through 2006, 2007. And then mid-2008 was when it started to really pick back up again. But we really had to change our whole business model, and focus more on short sales, investors, and helping people in foreclosure, things like that. We really changed our business model. So, in about mid-2008, things started to tick back up again. We were trending ahead of the curve and now we're seeing more of a normalized market. People think it's crazy because of the number of bids people are getting on a listing and how low the inventory is, but in terms of pricing, it's still kind of where it should be.
CL: Yeah. I kind of feel the same way. Some of the challenge that we have right now is just the cost of building. I mean, land has appreciated, but it's not crazy. It's still a better buy than it was then. I think it's somewhat fairly priced, but people now, they forget that the cost of building something keeps going up. We have to pay people more money as inflation goes up, materials cost more, etc. So, that's kind of the challenge, two years ago it might have been 20% less. Which is good for resale, because you can't build them for what you can buy them for. It's interesting right now, for sure.
NF: One of the things that we get is: obviously, you know, real estate is always in mainstream media. We'll go on a listing appointment, and the seller says, "Well, I've heard real estate's appreciating, so I want to be in line with that appreciation value". They'll want to list it at 35% more than it's actually worth. Sometimes we are in a position where we are getting out and walking away from those deals, because those are unrealistic expectations.  When you look around, this area is, bang for the buck, still really good. As for the products that you build, I mean, I'm a big fan of what you do. Even 30 miles south in Sarasota, it'd be another $500,000 on the price point or something like that, whereas here, I think it's just such a good value for the money. There's great, amazing things to do around here, the beach life, the boating life, fishing, whatever you want to do, I just think elsewhere in the state and in the country, real estate is so much more expensive than it is here, and we live in paradise.
CL: The thing is, no matter what, people are always moving to Florida. It used to be the mantra: "its old people coming," but now it's people that can work from home, and they want the beach lifestyle. I mean, it gets a little hot in the summer, but for 75% of the time it's really nice, you only have to own half the amount of clothes to function, and you don't need ice scrapers and all the other crazy stuff, you know what I mean?
NF: Until you go on vacation skiing and then you have to buy everything!
CL: Exactly.
NF: Go somewhere cold and then you need jackets for some reason, were you born and raised here?
CL: No, I'm from Michigan.
NF: So you should never complain about the heat.
CL: I do vacation in cold weather. We'll go skiing, and I love the snow sports, but, I've built in the cold, it's unbearable, having to heat your car up before you go. When you're there on vacation, it's exciting because you want it to be cold. The day to day, though, is just miserable.
NF: Coming from where I come from, which is Newcastle in the north of England, we don't have the weather extremes like in Michigan and what not, you guys have nice seasons, you have a nice summer and then you have a cold winter. We just had 3 months of winter, and 9 months of bad weather. It's just kind of dreary all year round. So yeah, I get hot and sweaty during the summer, but I don't want to complain about it.
CL: Yeah. I don't know how I lived in that dreary weather, Michigan does have the seasons, but it's still cloudy a lot. Now, occasionally we'll have a day here where it's cloudy for a good majority of the day, and my energy levels go down, I get a little depressed, and I just can't get motivated. But then the sun comes out, and it's just great. Even if it doesn't, at the end of the day you'll have a beautiful sunset. It's something nice.
NF: Absolutely. I'd rather have a bad day here than elsewhere. It was very similar for me, we'd go to work in the dark, and we'd come home in the dark. Then, we would have shorter and shorter days in the winter, and longer in the summer. It doesn't get dark until about 10:30 or 11:00. I remember walking into work, and there was someone with a special light on their desk, just to feel like they get some sun. I've traveled around a little bit, not a whole lot, but this area is, you know, I'm always coming back to here.
CL: Do you still have family back in Newcastle?
NF: Yeah, my sister's back there. Her and my brother-in-law, they've got a business over there. They're pretty busy with that, but, they come over here once or twice a year, so I get to see them. I've only been back to the UK once since moving here, it's just, "been there, done that." Nothing's really changed. I miss a few things, I miss some friends, but the majority of them vacation in Orlando at Disney or something, so I get to see them, I get to meet up with them here and show them the Florida lifestyle.
CL: Tell me a little bit about that Florida lifestyle. What do you and your family enjoy?
NF: Just mainly sitting at home, watching TV… I'm joking. Well, we've got 2 dogs. We try to get a walk in them plenty of times, and my son, he's coming up to 10 years old, so we try to make sure that we are doing plenty of outdoors things with him, he's big into sports. I'm big into sports as well, and just recently stopped playing. So, we're often outdoors on a Saturday and Sunday. I like to go out boating. I've got a smaller fishing boat, but I don't get to fish much. When I do get to go fishing, I relearn how to do it, but by the time I go back out again, I've forgotten everything.
During the summer, there's different places you can go, if you want to get away from the heat a little bit, just go up to Rainbow River and go tubing on the fresh water river, and it's beautiful up there. So, we like to do coastal things. We like to hang out at the beach, and even just around the pool. Just a day of relaxing around the pool, having a couple of cocktails, and enjoying family time. You don't have to be cooped up indoors. People always say, "Oh, you Brits, you're always in the pubs." There was nothing really else to do. Other than building up a good tolerance for it, it doesn't serve much. Also, the nightlife here and things to do on a weekend and evening is just incredible. The cool thing is all different outdoor events that are mainly free. I mean, even just here in Madeira Beach, they've done those music concerts. There was one on the beach the other night that I wasn't able to make. Then you go downtown and there's always something at Vinoy Park, like the Blue's Festival. Now downtown – that's changed immensely. We go down there regularly for dinner.
CL: What's your favorite restaurant down there?
NF: I like The Lure. I just like a relaxed environment.
CL: No nightclubs?
NF: No, no. Those days are long gone. There's a bar called Ruby's Elixir, where they'll have a live band playing either jazz or blues, and you can sit and have a cocktail. It's really nice. I like it down there, and it's only 20 minutes away.
CL: When people think about coming to the beach, and my wife was even the same way, they think that it's only old people, and that it's so far from everything, but with the new Seminole City Center, they have Earth Fare and all those other things in that complex, a Publix on every corner, pharmacies out here, it's really not far.
NF: No. I think it's only in the past 5 or 6 years that it's really kind of taken a swing towards a younger demographic. You'd have young, professional couples that would have a nice waterfront house or something, but then they'd say, "There's nothing going on around here." Now it's all changed. Even the beach life up and down the beaches, it was always restaurants that were real beachy. Now it's really kind of changing. For example, you've got that rooftop bar down at St. Pete Beach now, the Hotel Zamora.
CL: Also, there's a brewery right by Treasure Island, Sea Dog, which is on the water.
NF: Hopefully they're going to put docks in there. That would be really cool, but yeah, there's Sea Dog, there's Mastry's, there's stuff going on down at the Corey Ave part of St Pete Beach, and more development in Indian Rocks as well.  There's plenty to do, I remember back in 2005, the majority of these waterfront restaurants were selling out to developers, who could come in and build some condos or whatever they wanted there, so, for a time, there wasn't really any way you could go and enjoy a drink or a bite to eat while sitting on the water, whereas now, you've got Slyce that they have just put in here at Madeira Beach, so you've got dock access. You go up to Indian Rocks and they've got the municipal docks there, where you can dock up and walk up into the town and enjoy a bite to eat.
CL: Also, The Pub, in Indian Shores, which is called Caddy's Pub now, so I'm assuming Caddy's bought it.
NF: Caddy's, continuing their quest for world domination. Yeah, they've got a place downtown as well, they're a part of MacDinton's and that group. So yeah, they're doing well.
CL: So, the restaurants, they have some nice ones in downtown St Pete as well, my background is high-rise condos. The first one I did for the developer, Opus, was Parkshore Plaza, they have Parkshore Grill on Beach Drive. Then we did 400 Beach Drive, which was the next tower, and they have 400 Beach Seafood & Tap House on Beach Drive as well. The owner of that, Westfall, he actually used to own The Pub. I think he owned some other stuff as well. It's funny how small the market is. It's a very densely populated geographic area, but, you kind of see the same guys doing a lot of the deals, which is cool, because they do a good job. In downtown Clearwater, I did a development down there, and nothing would stick. Something would open, and then it would close, with these guys, it seems like what they do stays and has traction so they can build a following.
NF: Clearwater Beach is now really, really cool for just entertainment and restaurants and things like that.
CL: It's hard to get there with traffic during the busy season, that's the only downside.
NF: I remember, the first place I stayed here was the Sheraton Sand Key, and that was the only building on the beach for miles and miles.
CL: We just stayed there recently, and it's such an old building now, whereas it used to be the go to resort, but, it's still a cool place.
NF: The beaches there were amazing, beautiful white, sandy beaches and pine trees. Now it's all condos and high-rises, which, you know, you can't stop progression, and it's all good, but I like how the beach is still accessible to people here. You don't have to be living on the sand to enjoy it.
CL: Yeah. We have good accessibility. And compared to a place like Miami or California, it's affordable.
NF: I don't know if you saw in the news lately that there was some legislation that the general public wasn't allowed on the beaches where they're kind of private – where they're owned to the water line. So, I started researching into that because a lot of my friends were asking, "Nick, what's going on?" To be honest with you, there's zero information out there about it, and they're not actually re-covering the story and helping people understand better.   As far as I'm concerned, all of these homes that are on the beach side, they still have a property boundary. The survey will show that you've got the water's edge, the sand, and then their property boundary. So, as far as I'm concerned, you can't just arbitrarily extend your own property boundary to the water's edge
CL: I think it varies per municipality. I've seen surveys in Treasure Island – for instance, Caddy's.
NF: They do own to the water. If you look at the property on the Pinellas County Property Appraiser's office, it does extend out to the water. So they actually have a case, but a lot of these don't. Can you imagine any other home on Treasure Island to extend to the water's edge? It's about a mile to the water.
CL: Yeah, I'm with you. We have a house going right now that's almost done on Indian Rocks Beach., and it's funny, people don't think about this, and I never really used to either, but there's actually a seawall there, which is kind of the back edge of the property. So, the seawall on a lot of these beach properties are before the dunes, and that's where your property ends. Then you have your little walkway to the sand. I mean, that makes sense to me. Owning all the way to the water does not make sense to me. And then all the fights that are going to happen with people! What, are you going to do, fence it? How are you going to police it? I mean, you can't extend fencing, that's crazy.
NF: Beaches are owned by government entities, so we're paying for it. So, what happens then? Do all of the homeowners have to pitch in and pay for the people to clean the beaches?
CL: Also, there's the beach reclamation, and the renourishment? They're doing the renourishment right now on Treasure Island. They have a big barge at John's Pass, and they're pumping that sand. I don't know all the specifics, but I do know that Redington Shores isn't getting the renourishment because some people didn't sign an easement or something like that. So, they're missing out on the renourishment, which, without that, is basically making the beach smaller, no matter who you are, that's not a good deal.
NF: That, sometimes, is the issue around here. I think that stems from the fact that there's so many small municipalities that are governing what happens in that municipality. So, you drive up Gulf Boulevard, between St. Pete Beach and Clearwater Beach, and I think there's 10 municipalities.
CL: It's crazy.
NF: So there's 10 different governing bodies, and you just lose that uniformity for the area. It's got to be a nightmare for you.
CL: It's good for me, because we understand it, and most people don't. So, it's a competitive advantage, it's good because anytime things are harder, less people want to do them. These friends of mine have a business model where they do a couple homes a year. They fully build them out, stage them, and then they list them. It's a "here you go – take it or leave it" type of thing. They're patient, it takes them 6 to 8 months to sell. So, they had two homes side by side, one was in Indian Shores, and the other one was in Indian Rocks Beach, and there's a beach access between the two. If you look at the one on the Indian Rocks side, it's 4 or 5 feet shorter than the Indian Shores side, because Indian Shores lets you build taller without sacrificing side setbacks. Indian Rocks has a rule that with every 2 feet that you go above 35 feet, you have to come in 1 foot on either side, plus 12% of the overall width, you have to have a Master's in calculus to do it.  . I always tell people there's a major difference, side by side, comparable difference, when you're talking about a 45 foot wide piece of property, I mean, that's huge. A foot is basically a mile, you know what I mean? It's crazy, they are also measuring how high you have to build it. In Indian Shores, the first floors are 14 feet off the ground, and in Indian Rocks, it's more like 12. So, it's all these different calculations. It just keeps you guessing.
NF: Going back to the beach access side of things with the legislation, I don't know, I have a feeling that it's mainly kind of based around the Naples area.
CL: Those houses are a little bit bigger.
NF: There's very little access for the general public, but, I would like more information, because I can't find any.
CL: I tried to get a mayor to come talk to me, but they thought that it would be too much of an endorsement or promotion, but, I'm going to try again. Now I'm going to send them this video and say, "Hey, look, Nick Fraser wants you on record. We want to know what's going on."
NF: We should have a ring around us here like WWE.
CL: Ha-ha, we'll lock the doors and pin these people down.
NF: No, I mean, I know that the news was saying, "People can't have access to the beaches anymore" and people were going crazy. Then you look at the social media on it, and it looks insane. This has caused a huge, huge concern, so, it seems that the general public is only being given part of the information.
CL: Even the government probably doesn't know what's going on. It's like, we have this law, but we don't understand it. I read an article in the Beach Beacon, and they had the same type of problem. People came to a commission meeting and were upset because the commissioners hadn't let them know. So they asked the commissioners, "When did you guys find out?" They said, "We found out when you found out, on the news!" With these municipalities, it's not like they have some secret door to the workings of Tallahassee. They don't know much more than us.
NF: They can only deal with what they're given. But yeah, it'd be good to have a bit more information on that, I mean, over here you've got Archibald Park, and you've got all the different beach accesses up and down Gulf Boulevard, so there's plenty of places where people can go and enjoy the beach.
CL: That's the thing. We get so many people from Tampa and even Orlando that come over, and you don't want to make it like a secret club.
NF: I'll tell you what I think is cool, they've started doing the water taxi, Hubbard's Marina is doing that. I remember 15 years ago, my wife and I went down to Fort Lauderdale, and the little B&B where we were staying at had a water taxi that would come up and pick you up and take you. Fort Lauderdale is a little different than here, a lot more expensive, but I think it's pretty cool. If we can get on board with that, pardon the pun, and really promote that, I think it would be very, very good for this area. Then people can go around to different restaurants and places on it.
CL: 00:00 Our gas provider is Clearwater Gas, and their sales rep invited us to this sand festival on Clearwater Beach. They sponsor the event, so, we took an Uber to Clearwater Beach for that, because we knew that it'd be crazy for parking. Our sales rep and another person that he invited, parked in downtown Clearwater and took the water taxi over, the dock is literally right across the street from Pier 60. It is really cool.
NF: There's more and more of these things becoming available, you know, and we're not the sleepy little beach town that we used to be. I know a lot of people want it to stay the way it was, but that's not going to happen.
CL: Right. It's a desirable area. We have a good hockey team right now, so that's exciting to watch.
NF: We will not talk about baseball or football.
CL: No, no. I told you, "We're only going to talk about things that are exciting. We won't broach into things that are boring and irrelevant." Ha-ha. So, your office is right in the new Madeira Beach Town Center, which is under redevelopment. Give me the lowdown on that whole deal.
NF: There's quite a bit of property there that's been purchased by Bill Karnes, or William Karnes Enterprises, and they're partnering up with some hotels. So, there's going to be 2 new hotels. There's going to be 10,000 square feet of retail and restaurant space. There's also going to be 2 condo buildings, with around 48 condos each, and a marina. So, it's all going to begin at basically 150th, or the Tom Stuart Causeway. As you had west across to the beach, on your right hand side there's going be the 2 condo buildings there. Then, on Madeira Way, there's going to be a hotel with restaurants. Then across the street is where my office is. It's called The Triangle, because it triangulates between Gulf Boulevard, the Tom Stuart, and Madeira Way. So, that's going to be a hotel with the retail and restaurant area as well. We are within all of that redevelopment district, and we're looking forward to being a part of it moving forward, and hopefully have a nice, shiny, bright, new office space there, but, I believe that one's going to be a few years away. So, phase one, which they're selling right now, is going to be where The Bronze Lady is. They're going to be doing the hotel there. That's going to be a Cambria hotel. Then, just next door to the east of it on 150th, there's going to be phase one of the condos. So, I think they're talking about completion for the condos in 2020, around this time of year. You're going to have 2 years of build on that, and then there's going to be a settling-in period for the hotel as well. I've got a website up and running called MadeiraBeachTownCenter.com, which gives a bit more information. There's also some floor plans for the condos that are going in, and I'm more than happy to help anyone who is looking to invest in the area. I think they're doing two week minimum rentals. Also, for the first year you go, you get full concierge access to the Cambria Club as well.
CL: The Cambria Club, sounds fancy, I want to join.
NF: Actually, I think Bill's talking about putting in a rooftop bar there as well. So, everything that he's been putting in place is to provide an infrastructure and services for the redevelopment that's coming in, which I think is good, because a lot of developers just go boom. There's a condo building, have at it. Then across the street from there, at the southwest corner of the bridge, I believe there's going to be another hotel complex going in.
So, all that peninsula is going to be marina, I believe, and a low-rise hotel and restaurant.
CL: Our office is here on Madeira Beach, but we don't do a ton of deals here. It's always been like the redheaded step child of the beaches, I think that this will hopefully increase the name and all of that, dramatically.
NF: Oh, I mean, a lot of the property around here really does need to be torn down. My office is, I don't know how old, maybe 60 years old, the structure… it's time. You can't just keep fixing and fixing and fixing. So, there's a lot of it that does need it, and I think you're right. In Madeira Beach people have always said, "Eh. It's just Madeira Beach, it's a fishing town." but that's what it was built around!
CL: It's kind of cool, too, it has that legacy. When I came down here in 2005, I didn't know anything about the area. I was working for this developer doing 30 story condos, and they told me, "you're going to do these two projects in downtown St Pete," I had no idea. I just had to figure it out myself, like where to rent a place, etc. My wife was still in Michigan, and I was in this extended stay hotel place. I also had a wakeboard boat at the time, when I first moved to Florida, I thought I'd live on a lake. Come to find out, they're filled with alligators and snakes. So, that was not the right mindset. I ended up settling right behind here in Madeira Beach, at the butt-end of a canal, in a 600 square foot duplex-type home. Eventually my wife, Julie, came down, it was 2005, so it was the year of Katrina and all those other storms.
NF: That year, we literally had a hurricane every weekend.
CL: I remember, some friends of ours invited us to go to a property in Taylor County, which is way north, its alligator country – really rural.  So we heard a storm was coming, and we had these little baskets that we put our crappy couches on top of. We thought that the extra 6 inches might actually do something. It was funny, though, because we actually had the water really close to coming in the sliding door. I mean, the property was old, anyways, it's just kind of funny to come back to where we started, to have an office right across the street from where I first lived down here, it brings back the memories. I was working like crazy then, but I just remember sitting on the beach after work, reading a book, and talking on the phone with Julie saying, "Hurry up and sell our house up there! I'm on the beach reading a book, what are you doing?"
NF: Yeah, it's changed a lot. Even just the Snack Shack across the street. For years, that was just empty, and some of the retail around here was really poor. We have some good restaurants, it's all good, the progress and the change, because it definitely needs it here.
CL: I mean, the beaches are beautiful. There's some nice homes, there needs to be more, and then there's some nice condos.  For 10 years though, there was nothing being built, so, that's the thing. What do you run into with clients? When they say they want something new, there's not a lot of inventory for new stuff, right?
NF: I call you.
CL: You call me and say, "Build us something new."
NF: You know, elsewhere in the Tampa Bay area, someone could call and say, "Hey, I want a gated community. I want new construction. I want this, that, and the other", and it's there. It's nearby. There's even some developments up in Palm Harbor, I was just out there the other week, and there are smaller developments. They're not the huge tracks of land like the ones down at Lakewood Ranch, because there's just not the land to build on. So, if someone is looking for new, and they want to be on the beach, or they want to be close to the beach, then that's more of a conversation to help educate them on what we have to offer. If it works for them, great. If not, then at least I've done my job and provided them the information so they can make an informed decision. There are a few little communities here and there, but there's not a lot to choose from.
CL: Where are you seeing people come from? Specifically, for people that are buying, or interested in buying, beach or coastal stuff, where are they coming from?
NF: I don't think there's any one place, because this is a vacation destination, you have people from all over the world coming here. Obviously there's a lot of Canadians, a lot of people from Ohio and the Midwest, a lot of Europeans, etc. We just got a client under contract who has just moved back from the UK. She spent 10 years over there and now wants to be back here closer to family. So we've got people from everywhere, from all walks of life.
CL: It's weird, because we'll get Canadians from Toronto, a big portion from Toronto, and like you said, Ohio, Indiana, Illinois, Michigan, upstate New York, and some parts of the Northeast – excluding the big cities. Then when it comes to the Europeans, it's the UK and some Germans, but no French, for example. You know what I mean? Then if you go down south to the Naples area, you're getting more people from the bigger cities. Then obviously Miami's having even more.
NF: I think a lot of that has to do with what the advertising is in those areas. Some municipalities, like Clearwater or St. Pete, may advertise predominantly in the areas that we just talked about. Whereas Miami could be adverting in Chicago or Manhattan.
CL: Yeah. I think they're hitting the big cities. Downtown St. Pete's cool, and it's a city, but it's not a Miami or Fort Lauderdale, which I like, I prefer that. I wouldn't want to live in New York City or Chicago. I love visiting those places, but with kids, it's just too much. I want to be more relaxed and laid back.
NF: I think some areas have more pockets of certain demographics and people from certain areas of the world. You know, you're not going to have the Miami Tourist Board advertising in Iowa or something like that, it's just not a fit.
CL: So, the other business you're a part of is Synergy Title.
NF: Yeah, Synergy Title Partners. It's been a long time coming. I should have gotten into the title business a lot of years ago, but, as the name says, it is a partnership. As you know, my focus is real estate and real estate brokerage, and, I kind of feel that sometimes if you chase two rabbits, you catch neither. So, I've partnered with Mandy Hunter and Kevin Overstreet, who have Insured Title Agency in Tampa, and we're their sister company. We've got some great closers in the office there with Leslie and Tiffany. We're growing organically through word of mouth. We're not pushing people or ramming the title company down people's throats. So, people are using us and then they're starting to realize, "Well this was a good, positive experience" and then sharing that with others. There's also some good google reviews out there. It's a good company to be a part of.
CL: So, how do people get in touch with Nick Fraser or your team?
NF: The company website is RemaxAllStars.com. So, that's the main company website. My cell phone, if anyone ever wants to reach out and ask any questions, is (727) 403-8007 or NickFraser.com or BeachRealtyExpert.com. I tried to cover all bases.
CL: Awesome. Well, I appreciate your time.
NF: My pleasure. This has been fun.
CL: Good conversation. No questions you couldn't answer. Thanks a lot.
NF: Thanks a lot, Chad.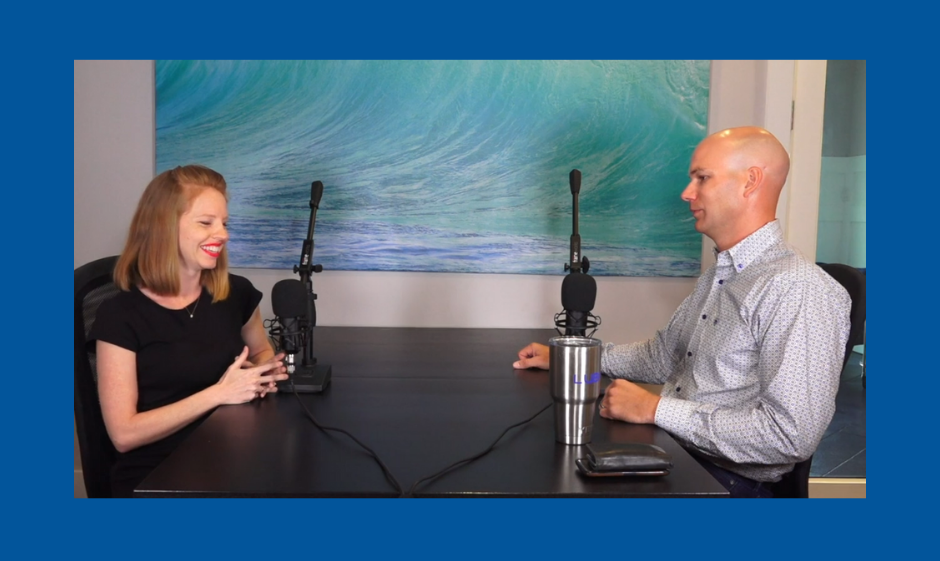 This blog post is a transcript of a conversation between Chad Lubke and Interior Designer Sarah Puglia.
Chad Lubke (CL): Sarah is an interior designer here at Lubke Construction. Sarah, why don't you tell us a little bit about yourself, where you're from and we'll go from there?
Sarah Puglia (SP): Absolutely. Well thanks for having me on Chad. Again, my name is Sarah and I'm a designer here at Lubke Construction. So, part of my background is I'm actually originally from Vermont, but I've been down here for over 20 years now. Love it. I went to Florida State, I graduated with my Bachelor of Arts degree in interior design and that's what I've been doing ever since. What started me on interior design, was I just love construction and new building.   My mom actually started a home renovation, and seeing that whole process go through to fruition, that's kind of what got me started on my love and passion for design.
CL: I know you're a traveler too, you've been to all these places in the world; did that play a role in some of the things that you think about when you're doing this?
SP: Oh absolutely. All the time. You know, you live life experiencing things and that's what kind of dictates your morals, your thoughts, and points you in your career path on how you want things to develop, for you personally. So yeah, travel is huge for me. I'm always gone weekends. But really, spending time with family, that's where my heart lies along with my passion for what I do here at Lubke.
CL: Awesome, so tell us a little bit about where you see the current state of design here in the Tampa Bay area.
SP: First, here's just a little bit of a background: around 10 years ago, we were heavy in the Mediterranean. Everybody was really wanting that more opulent, very color popping, Baroque kind of style. But now, everything is trending towards more simplistic, clean lines. Whether that's contemporary, which is the very far side of the spectrum, or kind of in between which is British West Indies style, which still has some elements of the traditional Mediterranean, but it's really calmed down and soothing. Those architectural features, such as arches or corbels, are what's pronounced on that. So kind of a blend of the two. But really, people are understanding what they want in their own specific designs.
CL: It seems like out here on the beach and the coast, people will go on vacation and then they'll come to you and say, "Oh, when I was in a certain hotel or resort, I saw this cool shower." I feel like from some of the stuff we're building ends up being more resort-like than like a traditional home.
SP: Absolutely, a resort-type memory at home.   Essentially, what they've experienced from those atmospheres, are what they want to bring in.   Again, it's more of that open, clean line, glass shower doors so you see everything, and just subtle pops of either texture or color, nothing that's overly done, but again, simplistic and elegant.
CL: Ok great lets go to the outside now, what do you see in pool areas? What are people wanting? What do you like? What are you seeing out there?
SP: Outdoor living, which is a huge upcoming trend across the nation. Being able to have plenty of space to entertain and having an outdoor kitchen. Also, having a pool with a streamlined look. Where it's not necessarily just your hot tub, and then three steps down is the next part of the pool, they want flow. But really, outdoor living spaces with entertainment areas, that's what's huge right now.
CL: Cool, I'm going to float an idea by you. I haven't told you about this one yet. I'm building our next house, and I like really linear pools, which goes with the contemporary lines and everything. But my wife, she thinks of things from a more practical standpoint. So, in this house we're building, you come in the front, it flows to the outside, and then you go out to the boat. I want this huge pool, but she doesn't want to have to walk around this pool to get to the boat. We're trying to figure out this design. So, I was thinking about doing a bridge. But not an arch bridge. I'm thinking about just doing some steps and a bridge, which would kind of be dual purpose. The kids could jump off the bridge and it would look cool. What are your thoughts? Is that crazy? What do you think?
SP: I actually kind of like it. It just depends on where the bridge is.
CL: I'm going to do it down the middle, so it would be a feature piece of the pool. Do you know what I mean?
SP: Yeah. Okay.
CL: That's just a wild thing I came up with. I ran it by Julie, she seems to be cool with it. It'll be our first pool with a bridge.
SP: I like the concept, for sure.
CL: Let's go to the inside now. As you were mentioning, we do contemporary, some ultra-modern (not a ton of it, but some of it), we're actually marketing some more of that now, even though we still get a lot of demand for Mediterranean and Key West.   So, looking at design magazines and looking at what's going on, can you fit these sleek lines into all of those styles on the inside regardless of the outside?
SP: Oh, absolutely. It's actually more the other way around. For example, you can't necessarily fit gargoyles in contemporary homes. The cleaner the lines, the easier it is to place in different styles of homes.
CL: It also seems like a thing that a lot of people are wanting is taller ceilings. It used to be a 10 foot ceiling was good, but now we're doing homes with 10 and 12 foot sliders. It's just astonishing, all these sizes and things. What are your thoughts on all that?
SP: Honestly, that goes back to the whole hotel scenario. People are going into these commercial buildings, constantly, for work or pleasure, and they see it and they want it. So there's that, and also, when you walk into a space that has 12 foot ceilings, it is just so eye catching, glamorous, and elegant. It's an architectural feature that just adds so much design.
CL: Tell us about some of the different details, such as linear lines in the ceilings, trays, inlays. Tell us about some of that stuff, some of your favorites. Different things that you're seeing out there.
SP: A couple of examples are coffered ceilings and beams. Beams are huge. Whether it's naturally exposed, or building with drywall and putting a cap of wood around. A faux-beam type of thing. It's just those little things. Having 10 or 12 foot ceilings allows for you to drop those architectural pieces in, without feeling claustrophobic. With 8 foot ceilings, it's nearly impossible.
CL: I've also noticed that we've been doing a lot more lighting in ceilings where you don't see bulbs, it's more indirect. What do you think? Why do people like that?
SP: All of the tape lighting and stuff that you see now, it's just indirect lighting. That's exactly why. There's not hot spots on the walls. You just have the lighting go up and into your coffers, then it goes up, hits the wall, and then comes down. So no one's getting these blind spots, and you're not seeing spots, that's a huge benefit.
CL: Let's talk about rooms. 95% of our stuff is either on the water, on the beach, or a golf course. So typically, the rear of our homes are where the views are going to be. So how are people laying out the rear of their homes? Obviously every room can't have a view, unless you have that perfect point lot somewhere by itself. What are you seeing, layout wise, on the rear of the homes?
SP: Definitely entertainment areas, so your kitchen, living room, will be towards the rear of the house, or wherever the view might be. The second option would then also be the master suite. Now whether you want it to be the bedroom off of the balcony or the bathroom, that's kind of up to interpretation per client. But those are really the two primary focuses. After that, it really depends on the layout or the actual structure of the house and what we can accommodate with.
CL: Is it fair to say that, even in really big houses, say over 6000-7,000 square feet, people aren't doing formal living and formal dining? Is that going away?
SP: That's correct. Again, everybody's leaning towards this more casual style. It's not as formal. Everybody has a large living room, and then the kitchen kind of overtakes both, what used to the formal dining room and the kitchen is just one huge open space.   So, people are tending to go more towards large or multiple islands, instead of that secondary room.
CL: I'm going to put you on the spot. So, where are you supposed to eat Thanksgiving dinner without a formal dining room?
SP: Excellent question, it depends on how many people, but again, most of the spaces that are being created are so open. You can throw in a table at any point in time.
CL: So, your designs are leaving room for a big table too, that might not be used as much, but it's more of a feature piece than a dust collector.
SP: Exactly, instead of compartmentalizing the space, this design opens it up, and then allows for interpretation.
CL: Let's switch gears and go to kitchens. I know high bars used to be popular, but I'm not seeing high bars much anymore. When I talk to clients and get to know them before they meet with you, everybody says they hang out in the kitchen. So, how are kitchens being laid out now? Where are people hanging out? How's that working out?
SP: Again, we're seeing larger islands, bigger kitchens for sure. People are wanting to, not necessarily entertain, but cook together and be together in one spot.
CL: Let me cut you off for a second. You say larger islands, what does that mean? 14 feet? 16 feet? 20 feet?
SP: As large as possible. Right now, for example, Cambria and most other quartz slabs that come in jumbo slabs, are coming up to 10 and 12 feet long.
CL: So, it's not like the old islands that were 6 feet by 3 feet. Those were more like an ironing board, whereas this is an actual huge slab of material.
SP: Exactly. Then that allows 12 or so people to congregate around. People also used to think about the "working triangle": where it's the range, the fridge, and the sink. That doesn't really exist anymore. It's now just about making sure that there's enough space for people to walk side by side, so 48 inches from countertop to countertop. That's really more of the rubric now instead of the "working triangle".
For a while, we went away from the family dinners a little bit, and now it's starting to come back. So, people are wanting to prep together, cook together, that kind of thing. One really exciting feature in kitchens now that you can get are these huge trough sinks, which are about 6 feet long, and they have cutting boards and strainers attached to them, with 2 faucets. That's just another cool item to have in a kitchen, where you're really wanting to have that family atmosphere. To bring everybody together.
CL: In January, we were at KBIS, the national kitchen and bath show. We saw that sink, and it just made so much sense to me. It's also something that you just don't see very often, which I think is something that a lot of people want, something that nobody else has. Something that's going to make people remember their house. And you're not going to always want to bring people through your master bedroom, but they're going to see your kitchen. So that makes sense.
SP: Exactly. Of course, there's also the farmhouse sinks, the 36 inch single basin sink, which is also trending now. We tend to get into these design features that people see over and over again, so people are wanting something new and fresh. I just think that trough sink is just so cool and functional.
CL: In the design magazines that I've looked at, it seems that white cabinets are still pretty popular?
SP: It is. It's coming and going. Grey cabinets are kind of coming around too, but generally instead of it being based on just a color, it's truly the design of what your house is being architecturally modified to. Whether it's that contemporary style or British West Indies, that's what's really tailoring all of the colors. Which is the way that it should be. Everybody was going towards those white, bright, light color tones. But now, we're starting to see turquoise islands, for example. That more custom look. No matter what, you're always going to have your neutrals as your go-to's.
CL: Here's another one that seems like it's picked up steam, we've done two now, and we're about to do a third: built-in wine cellars. When I think of a wine cellar, I think of a basement with cobwebs, stone arches, dark, and hidden away. Share with us about the couple that we've done, what they look like and where they are located in the houses. Tell us a little bit about that.
SP: They're feature pieces. Our homeowners are proud of them. They're statements. One is right when you walk in the front door. It's to the left, it's well lit. It's next to this gorgeous 3 story staircase. It's a wine room, a walk-in, proper room. There's a specific cooling unit in there that they have. I don't remember the quantity that it holds, but it's a feature piece. We have another one that we've done that only holds about 120 bottles of wine, but it's encased by 3 walls of glass and there's a glass tile on the solid wall. But, it's there just for show and entertainment.
CL: They're not hidden. They're something that people are going to see.
SP: They're in plain sight. The second one is coming up a staircase, so you can't miss it.
CL: Wow, 120 bottles, I mean, that's a good start. That will stock a pretty good sized party, I would think. So, let's go to master bedrooms. Personally, we have family come all the time, and sometimes they get annoying, so, I think of the bedroom as the place to be a hermit and hide from people, and I know you like to call it a sitting area. Master bedrooms used to be a little bit bigger than the other bedrooms, how much bigger are they now? What are you seeing in master bedrooms?
SP: They're now suites. It's a place where obviously your king or California king-sized bed goes, and a couple of dressers. They also have his and her walk-in closets, which are not just enough to turn around – it's a room.
CL: You could practically cook a meal inside the closets. They have islands, chandeliers, etc.
SP: They have all custom cabinets, from floor to ceiling. Then the master bathrooms are just the crown jewel in those spaces. Depending on the client, the actual physical rooms, and then some of them are just there for the simple purpose of showering and bathing. But really, the suite aspect is just having essentially everything in one space. Some of our clients even have put refrigerators and little cooking areas in there. So it's really a whole separate suite, almost like a hotel room.
CL: Almost always, without fail, when I go out and show new clients some of the homes that we've built, and they're describing their dream master bathroom, they always say, "We need to leave space for the tub." I always then ask them if they use their master tub. 98% of the time they say, no, but we need it for resale." I know in our homes, a lot of them are being designed without a master tub. So, how many people put a tub in just for resale, and how many people have thought it through? How many say, "Well, I need this Jacuzzi tub with massaging jets and heated water?" So, do you have the same feeling as I do that less and less are wanting this big waste-of-space tub?
SP: Right now, the point of the tub is a design feature, along with the resale value. Unless you want one of those therapeutic jetted tubs, they're never going to be used. It's more of a design feature, where people see pictures, and then they want the slipper foot tub, the claw foot tub, and then that's what they have their heart set on, whether they're going to use it or not.
CL: Right, we did a home in North Redington Beach, and it has 3 master suites, a couple of guest bedrooms, and no tubs. These are people that have built homes in the past, and their thoughts were, "At this amount of money, the whole thing's probably $3,000,000 with land, if somebody's going to buy this house, and they can afford this house, then if they want to add a tub, they can add a tub." So, what she did was, she made the bathrooms big enough where you could put a tub in it. Just personally, I'm not a tub guy, and I don't see it as a thing that people need. For us, having kids, we always throw one into a guest bath. But, that trough kitchen sink that you were talking about, it's 6 feet wide. I mean, a tub's only 5, so you could just put your kid in that thing.
SP: That's right, and most of our clientele don't have young kids. It's like I told my husband the other day, he wanted me to buy a minivan because we're expanding our family, and I just asked him, "Why? We would only need a minivan until they're old enough to get in and out of the car easily on their own. I'll take my SUV. Thank you." Same thing with a tub, it's a short-lived thing, unless you, as a person, love taking baths.
CL: If you had $1,500,000 to spend on building a house for you and your family, what style would it be? Tell us about the outside. Give us a little dissertation on what that would look like.
SP: It's always harder for yourself. Honestly, I do love the British West Indies. I think that is perfect. So, the outside would have a high contrast in colors. I would have dark window trimming, with a white house. I might have a little bit of a grayer tone, but more or less white. I would have a dark front door. The exterior corbels would be simpler, but really tall. Then the roof, again, would be dark, to go along with the other trimming. Definitely a metal roof. After doing a bunch of research, that's the best way to go, spend the money. As far as decorative, other than the corbels, just very simple. It would have exterior stucco, and the garage doors would be dark, but then would also have a little bit of texture, whether that's a wood grain or painted. Other than that, there would be landscaping and a linear pool.  It can be a lap pool or just a normal pool. You don't need a bunch of curves in a pool. For the deck, though, I would actually do a porcelain paver. They have come out with really large format porcelain pavers that require no maintenance compared to a natural stone, and they stay cool. The decking material would be where I would spend my money.
CL: So, let's say it's one out here on the beach. It's on a lot where the bottom level needs to have some parking and storage space. Now on the next level, would you do everything you can? Or would you need 2 levels? What do you visualize? What's your feeling?
SP: Having an 18-month-old, I really want one level. Any type of new build I would do would be one level, if the lot can allow. My primary focus on the main level, would be making sure that I have enough room to entertain family, and that I can cook and be with everybody all at once. So, the rooms might be a little bit smaller as far as bedrooms are concerned, only because no one's in there, when it's just me and my family.
CL: When they come to visit, you don't want them to get super comfortable. I always say, that I don't want it to be so big that they're going to unpack. I don't want people unpacking. No drawers. Don't unpack. Live out of your suitcase. Make it a little bit tough. Don't make it too nice.
SP: So, really having that all open, but then practically compartmentalized. Laundry room out of the way, plenty of storage as far as closets are concerned. That's one thing down here in Florida, all the old houses have no closet space.  Also, a lot people are moving from somewhere up north, where they have 3,000 square foot basements. Then they come here, and they don't know what to do. They say, "What is this?" They end up selling it.
CL: So, tell us what helps you? What makes the process easier, smoother, and better for a client? What are things that they should be doing and thinking about and planning for, that would make the whole process easier?
SP: Well, having an idea of your style, and most of the clients I work with are already there. They already know what they like and don't like. You know, there's a lot of stuff that goes into a home, not just your appliances, cabinetry, that kind of thing. Really, Pinterest is a great tool. But people do need to know that everything on Pinterest is not exactly economical. So, going in, knowing that, and taking it with a grain of salt. Knowing, "Okay, well I like this layout but I don't like this color." Things like that.
CL: For example, they say "I like this crazy herringbone wood floor that has 2 foot pieces, and it's only $6 a square foot." Then you show it to our estimator, who prices it and says, "That's going to take six weeks to install because there are 50,000 cuts, Is that the kind of stuff you're talking about?
SP: Exactly, and they can have that floor, we can do it.
CL: Or, maybe you'll suggest, "We can achieve the same look if we run a board down the center, and met it at 45 degrees, or do it at an angle, or something else instead." We can do some value engineering to achieve the look they want, without breaking the bank. So, having a Pinterest that's organized, where they can organize their thoughts, their ideas, and their inspirations, that's what's going to make it better for you?
SP: Also, most people already know what kind of appliances they want. They know if they want gas or electric. Or if they want a 48 inch range or a standard 30 or 36. That kind of stuff is nice and easy. But, at least for me, the communication between translating your style to me can be tricky. Because they can say British West Indies, but really mean Dutch West Indies, just because there's no context. Probably a closer one would be Key West and British West Indies. So, having those images, having those conversations, are key to making it a smooth design process.
CL: Awesome. Well, thanks for your time today. I learned some stuff. I learned that I get to do my cool bridge. Again, thanks for your time.